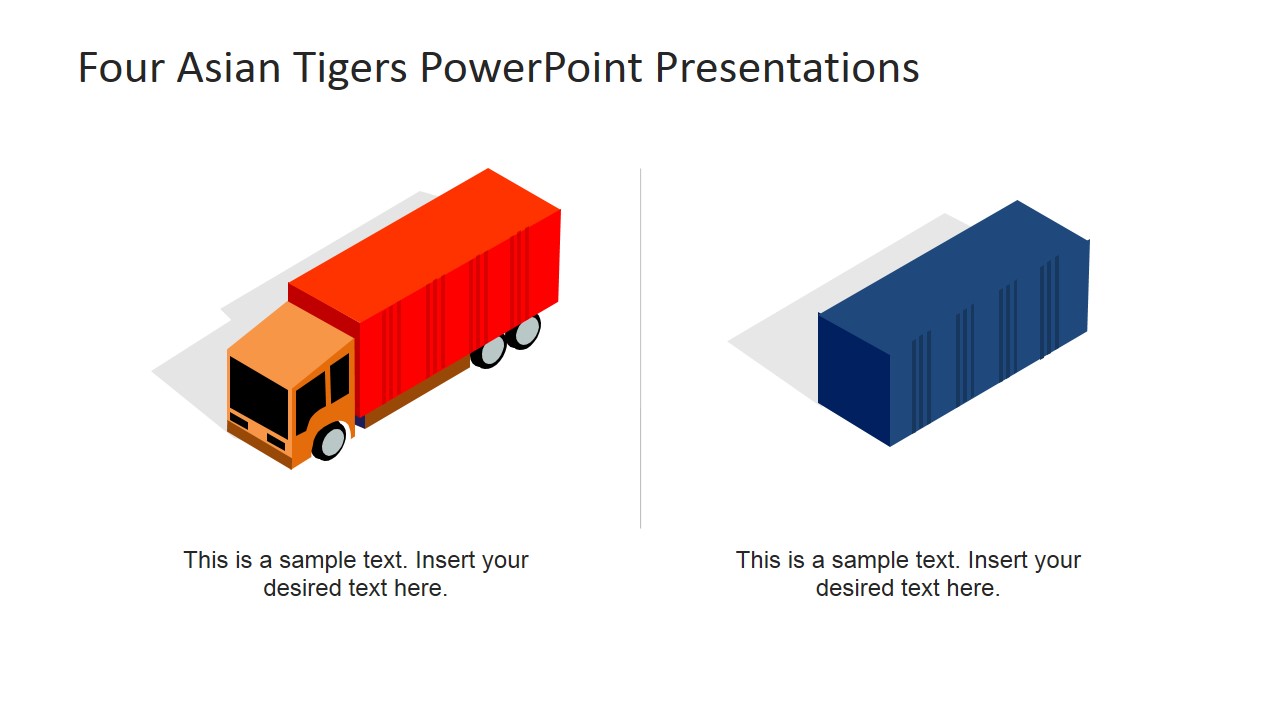 A Truck and Container PowerPoint Clipart is featured on this slide design. These graphics symbolize delivery and logistics that can be related to international trade relations. The presenter can use these vector drawings to discuss the importance of the shipping industry in establishing global relations.
The graphics are emphasized by the white presentation background. The slide is divided into two parts. The first, on the left side, is a vector drawing of a delivery truck. Beside it is an illustration of a cargo box. This design is created in high definition graphics and modification will not have any effect on the image resolution.
Return to Four Asian Tigers PowerPoint Template.