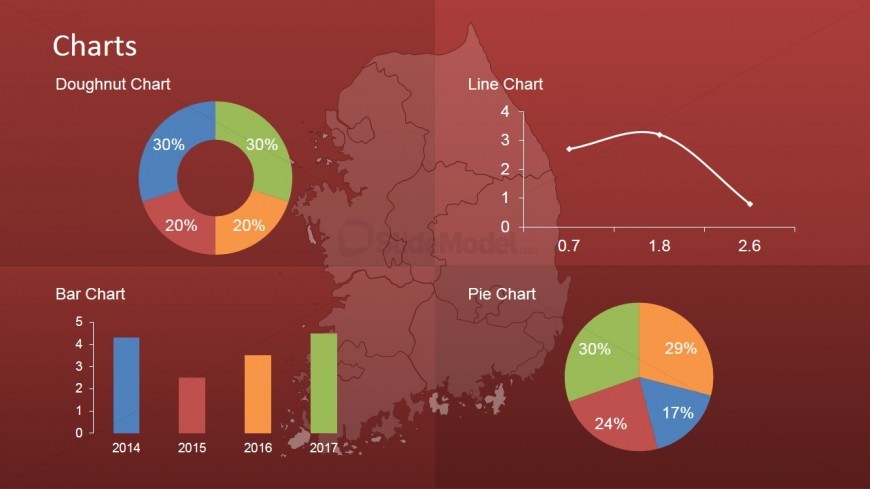 Included in the PowerPoint slide is a South Korea PowerPoint Dashboard. The slide design can feature all types of statistical information through the available charts and graphs. Using the PowerPoint charts, the presenter can feature information such as population, economic growth, and national demographics.
The slide has a red presentation background that emphasizes the four segments of the slide. The segments contain charts, namely doughnut charts, line charts, bar charts, and pie charts. Each chart follows the same default color scheme of blue, green, red, and yellow. Any alteration regarding the color and size will not affect the graphic resolution of the PowerPoint icons.
Return to Four Asian Tigers PowerPoint Template.