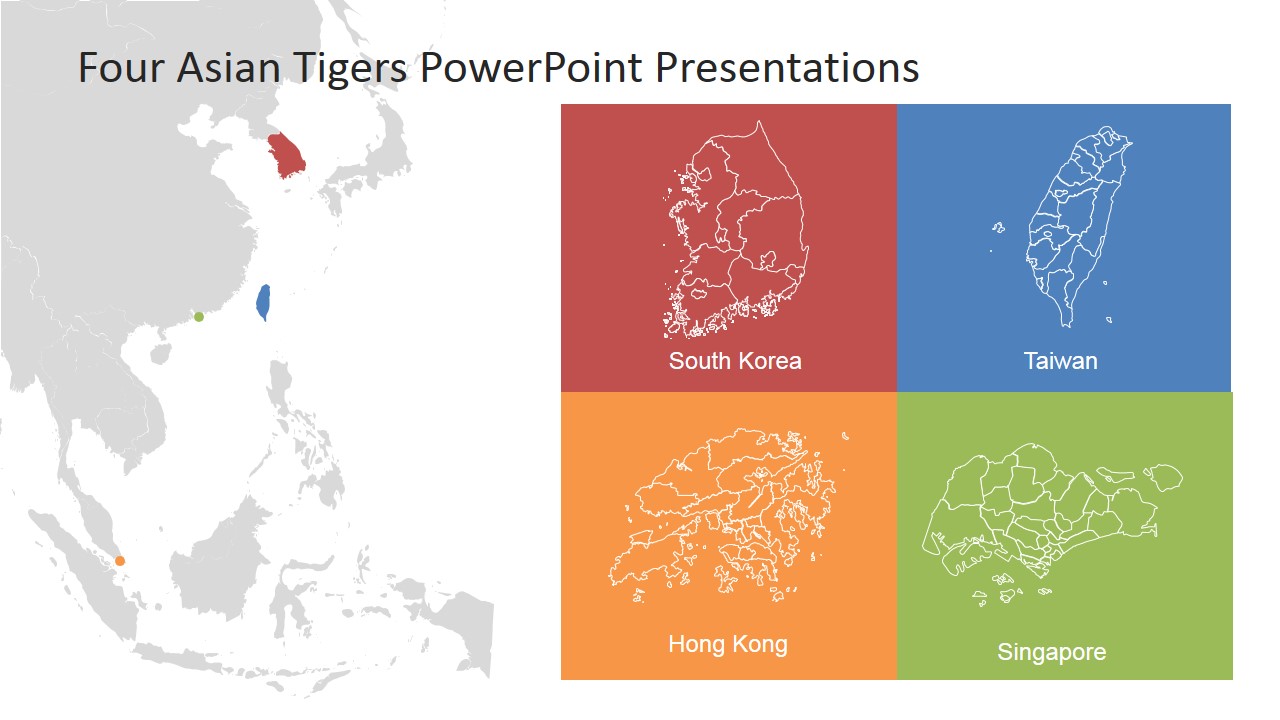 The South East Asia Map and the Four Asian Tigers can be found on this PowerPoint slide. The slide design has a white presentation background with a watermark resembling the map of South East Asia. Specific areas in the map watermark have been marked in red, blue, yellow, and green. To the right of the watermark is a set of four squares, with colors corresponding to the map. Each square contains a map of a country, such as South Korea, Taiwan, Hong Kong, and Singapore.
The slide can be used to show the geographical locations of the four countries in the presentation. The PowerPoint objects can be rearranged to suit the presenter's specifications. Any modifications, even to size, will not affect its graphic resolution.
Return to Four Asian Tigers PowerPoint Template.