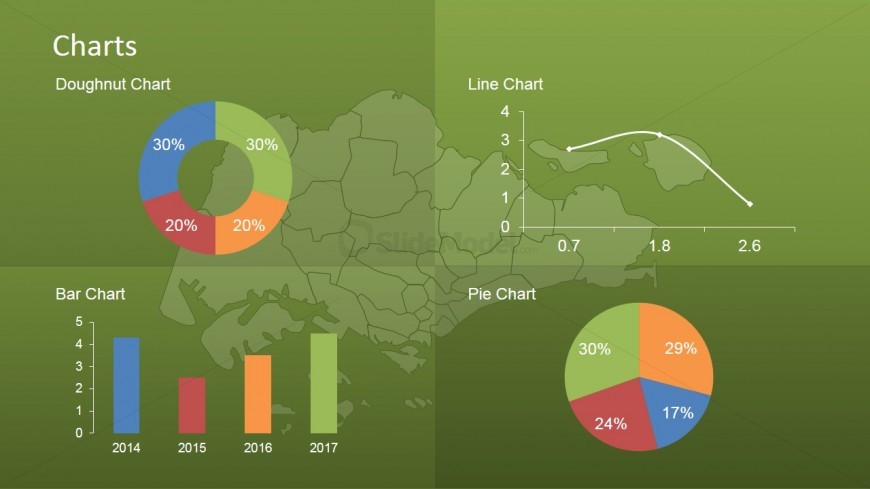 Singapore PowerPoint Professional Charts are featured on this Office template. They can be used to portray different types of information. These can demonstrate population, demographics, and other types of data.
The slide is divided into four segments. Each segment contains a chart, such as a doughnut chart, a line chart, a bar chart, or a pie chart. The charts have a default blue, red, yellow, and green color scheme. The presentation background is green, with a watermark of the Singaporean map. This design is created in high definition graphics and modification will not have any effect on the image resolution.
Return to Four Asian Tigers PowerPoint Template.