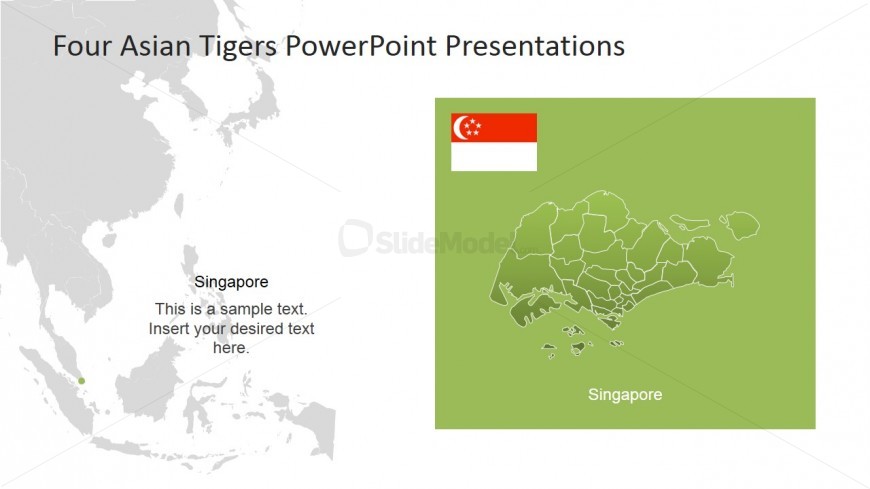 Featured on the slide design is a Singapore Map within Southeast Asia Background. The PowerPoint slide can be used to show descriptive information about the country of Singapore. This information can include economic conditions and cultural features.
The slide has a bright presentation background with a watermark of the South East Asian Region. A text placeholder can be found on the left side of the slide. Beside this is a green text box that contains a map and flag of the country. All the shapes are created as PowerPoint objects, providing flexibility on each shape property such as size, color, position, effects and alignment. The Clipart is created with a flat design that can be embellished with a drop shadow.
Return to Four Asian Tigers PowerPoint Template.