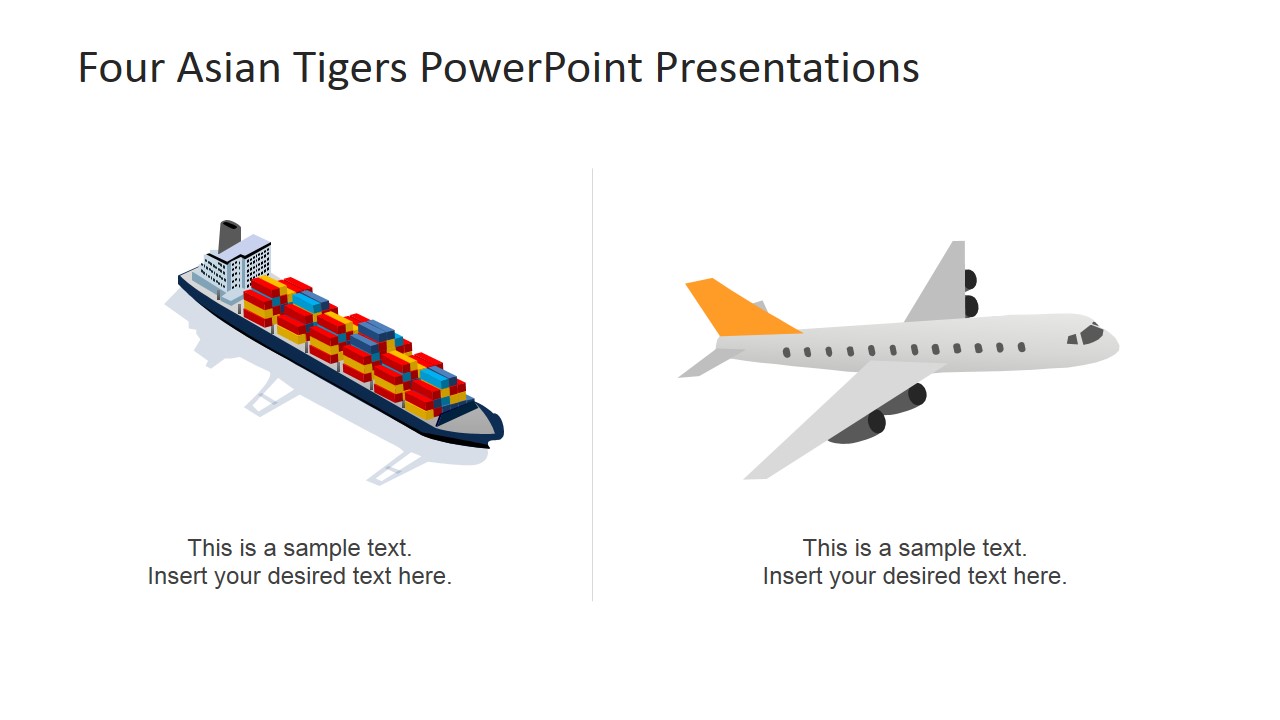 The Office template contains PowerPoint Clipart for Logistics and Trade. The slide design can be used to demonstrate two different types of transportation. The first of which is through cargo ships, while the second is through air travel. This slide can show how materials for company projects are transported into the country.
The presentation background is white to emphasize the PowerPoint graphics. On the left side of the slide is a cargo ship. Beside it is an airplane. Both drawings are made with vectors. The PowerPoint objects are flexible so the presenter can insert text or modify their color, size, and arrangement, without affecting their image resolution.
Return to Four Asian Tigers PowerPoint Template.