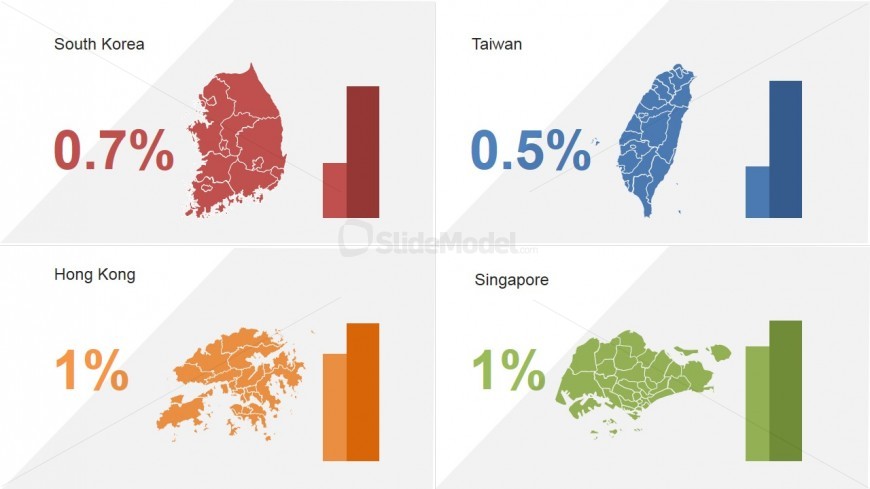 Featured on the Office template is a Four Asian Tigers Key Metrics Slide Design. The slide can be used to show important statistics about four rising countries in the South East Asian region. The percentages can refer to population and demographics, or cultural minorities.
The slide design is divided into four segments. These correspond to the countries of South Korea, Taiwan, Hong Kong, and Singapore. The segments are colored in red, blue, yellow, and green. Each segment contains a map of the country, a bar graph, and a text placeholder for percentages. The PowerPoint objects can be rearranged to suit the presenter's specifications. Any modifications, even to size, will not affect its graphic resolution.
Return to Four Asian Tigers PowerPoint Template.