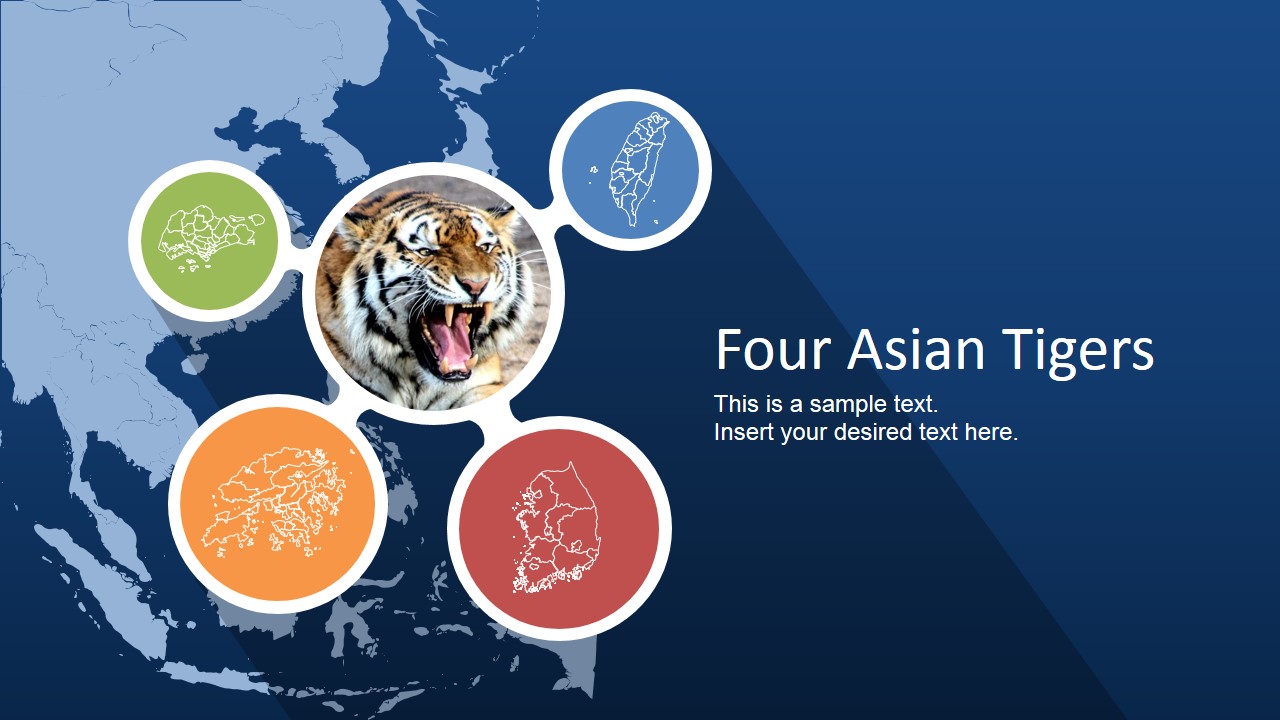 The Four Asian Tigers Cover Slide on this PowerPoint slide can be used at the beginning of a PowerPoint presentation. The slide can be used on presentations that feature economic growth in the four rising countries of South East Asia.
The presentation background is dark blue with a light blue watermark of the South East Asian map. On the left side of the slide are five circular shapes that are connected. To the right of this diagram is a set of text placeholders for the titles and descriptions. This design is created in high definition graphics and modification will not have any effect on the image resolution.
Return to Four Asian Tigers PowerPoint Template.