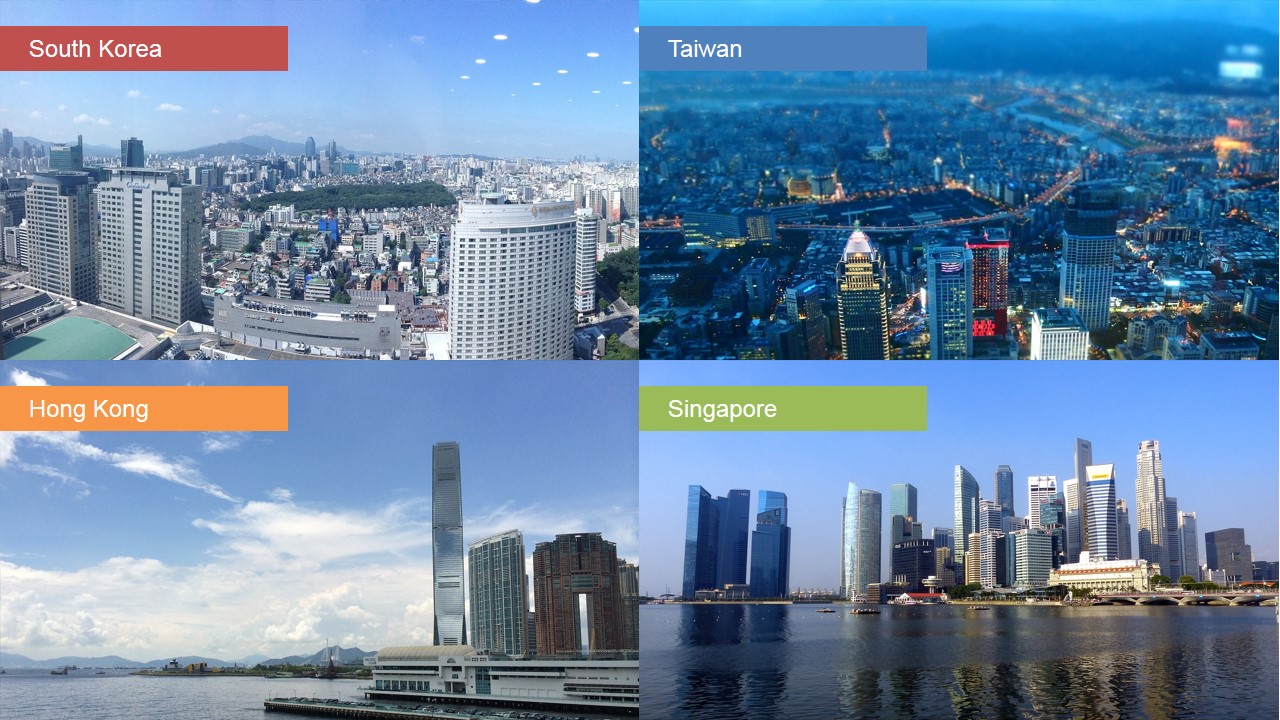 A Four Asian Tigers Major Cities Slide Design can be found on this Office template. The PowerPoint slide features four countries in South East Asia. It can be used to compare and contrast the features of the major economic hubs in the region.
The slide features the countries of South Korea, Taiwan, Hong Kong, and Singapore. They are featured on a particular quadrant in the slide. The names of the countries are located in banner text boxes, colored in red, blue, yellow, and green. A picture of the country's capital city can also be found on the slide. The presenter can edit the position or arrangement of the PowerPoint icons. Any modification will not affect the image resolution of the design.
Return to Four Asian Tigers PowerPoint Template.