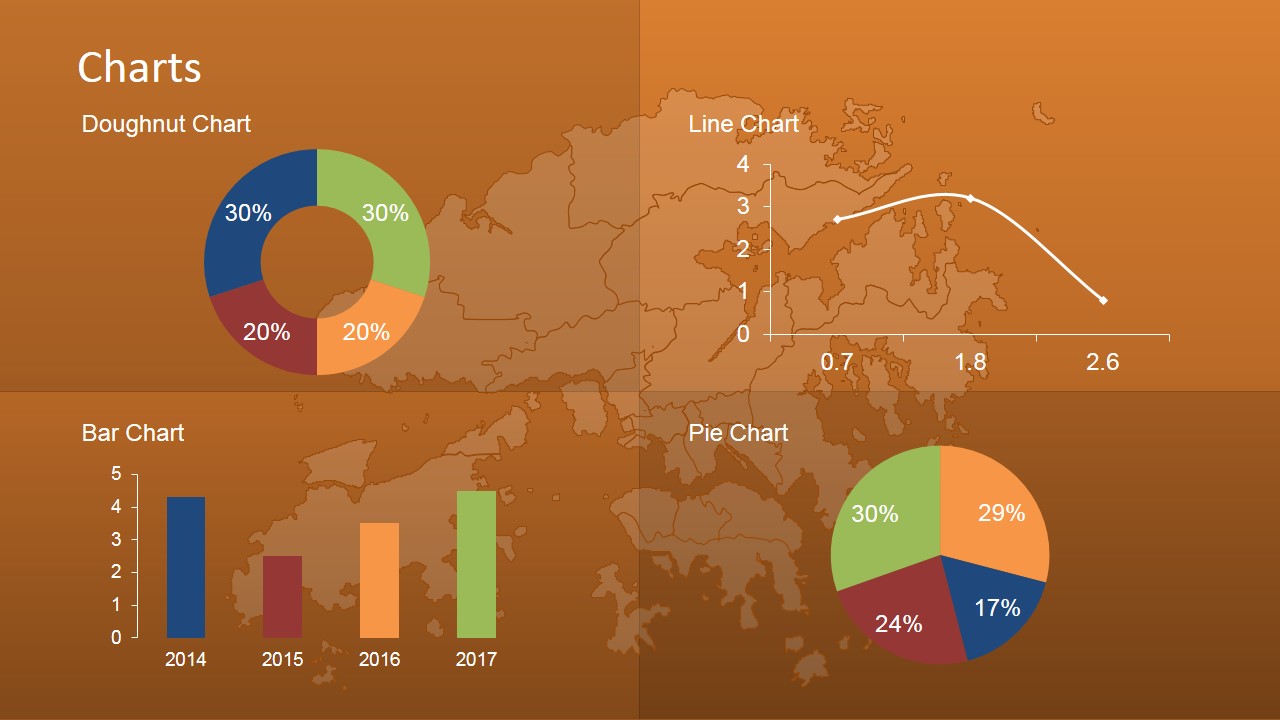 The Flat Design Hong Kong PowerPoint Dashboard is featured on this PowerPoint slide. It can be used to present different statistical data about Hong Kong. These can include company demographics, economic growth, and land area.
An orange presentation background on the slide highlights four types of charts and graphs. These include a doughnut chart, a line chart, a bar chart, and a pie chart. These are shown in the default color scheme of blue, green, red, and yellow. Any alteration regarding the color and size will not affect the graphic resolution of the PowerPoint icons.
Return to Four Asian Tigers PowerPoint Template.