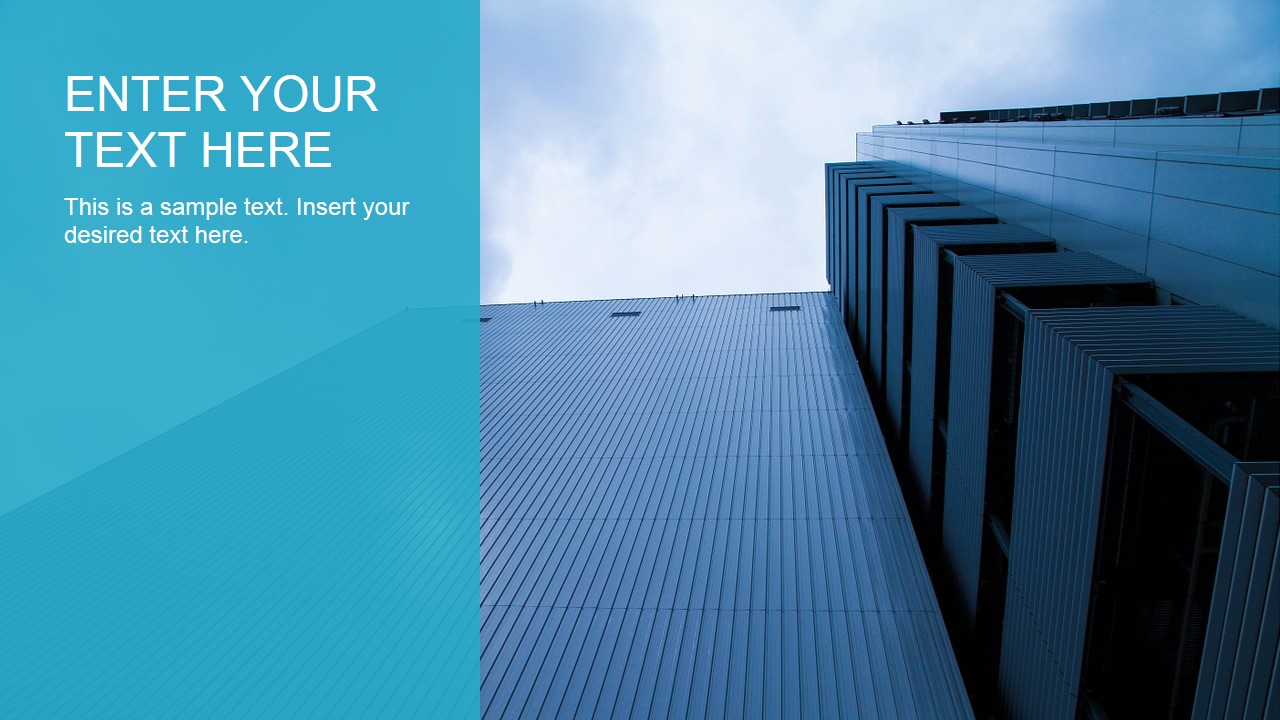 In terms of visual design, the current slide is structured as two overlapped tiles. The background tile contains a high definition image. The Overlapping Tile (located to the left of the slide) is transparent and contains a PowerPoint title.
Depicted above is a tall building with a text placeholder on the left side of the slide. This PowerPoint design may be used for showcasing the organization's track record. The presenter may discuss to the audience special projects of the company, and its successful outcome. This will give the client a view of how trustworthy the corporation is or just how good a business partner it can be. In the business world, connections are important; partnering with other companies may boost the reputation of the company. The light shade of blue used in this PowerPoint slide is cool to the eyes and gives it a professional look. This PowerPoint design is adjustable to suit the presenter's preferences.
Return to Flat Tiles PowerPoint Template.