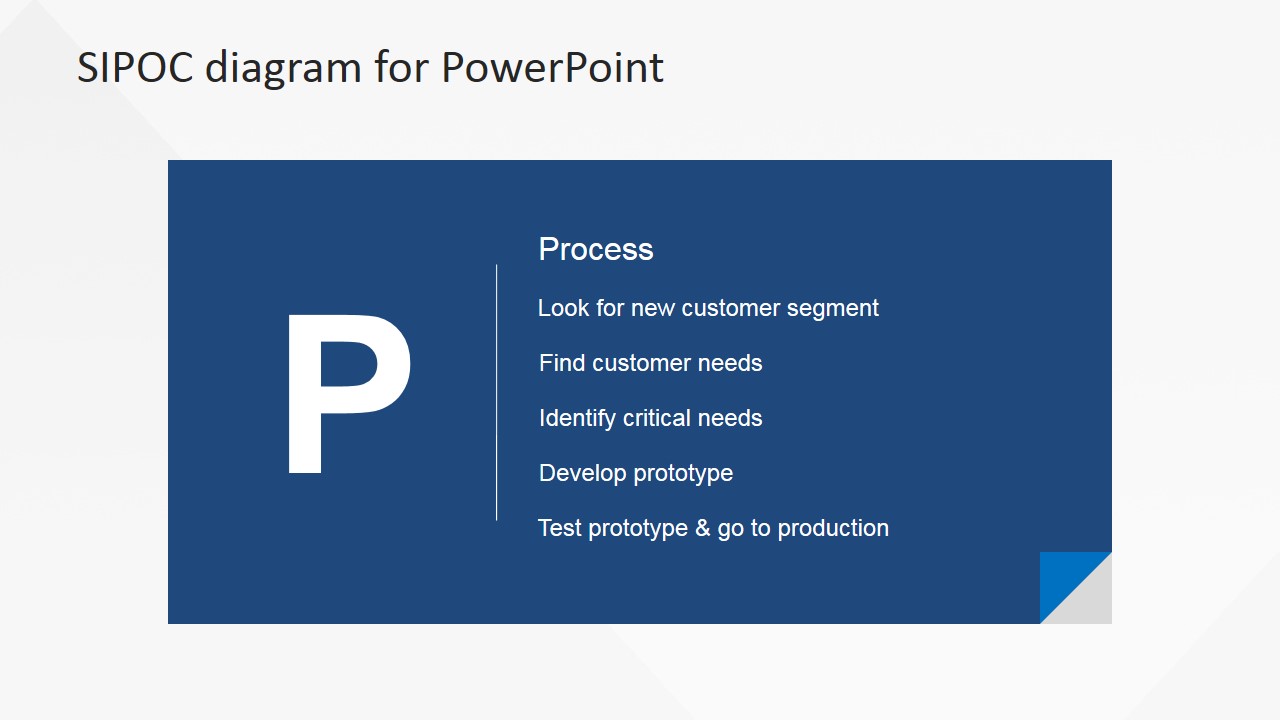 This Process SIPOC Step PowerPoint Slide Design shows the Process part of the SIPOC system. The business process in this PowerPoint presentation include looking for new customer segment, finding customer needs, identifying critical needs, developing prototype and testing prototype, lastly proceeding to production. In service oriented business, the process of providing information, a great massage, or a clean environment is categorized as the process.
The elements are shown on the right side of a blue text box. Important information can be placed in the text box. A large letter P can be found to the left of the content. Any modification will not affect the image resolution of the design.
Return to Flat SIPOC PowerPoint Diagram.