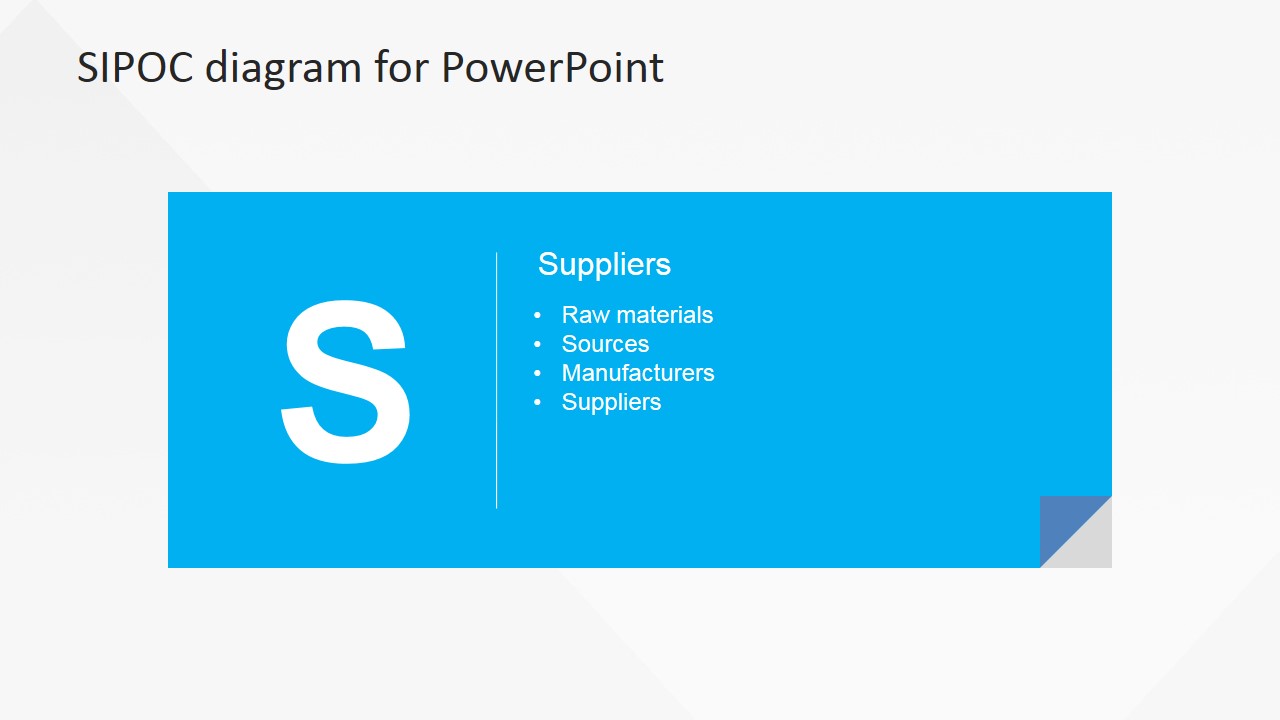 The Business Supplier PowerPoint Presentation illustrates the supplier aspect in a business process. In this sample presentation, the supplier element consists of raw materials, sources, manufacturers, and suppliers. It is represented by a panel with a light blue header. The icon that represents the suppliers is a group of four small squares that are arranged to create a big square.
Suppliers provide the lifeblood of any company. Without suppliers, companies will have to produce and process their own raw materials. The slide design can be used to emphasize the role of suppliers in the flow of goods and services in the company. The PowerPoint clipart are flexible so they can be edited to specifications.
Return to Flat SIPOC PowerPoint Diagram.