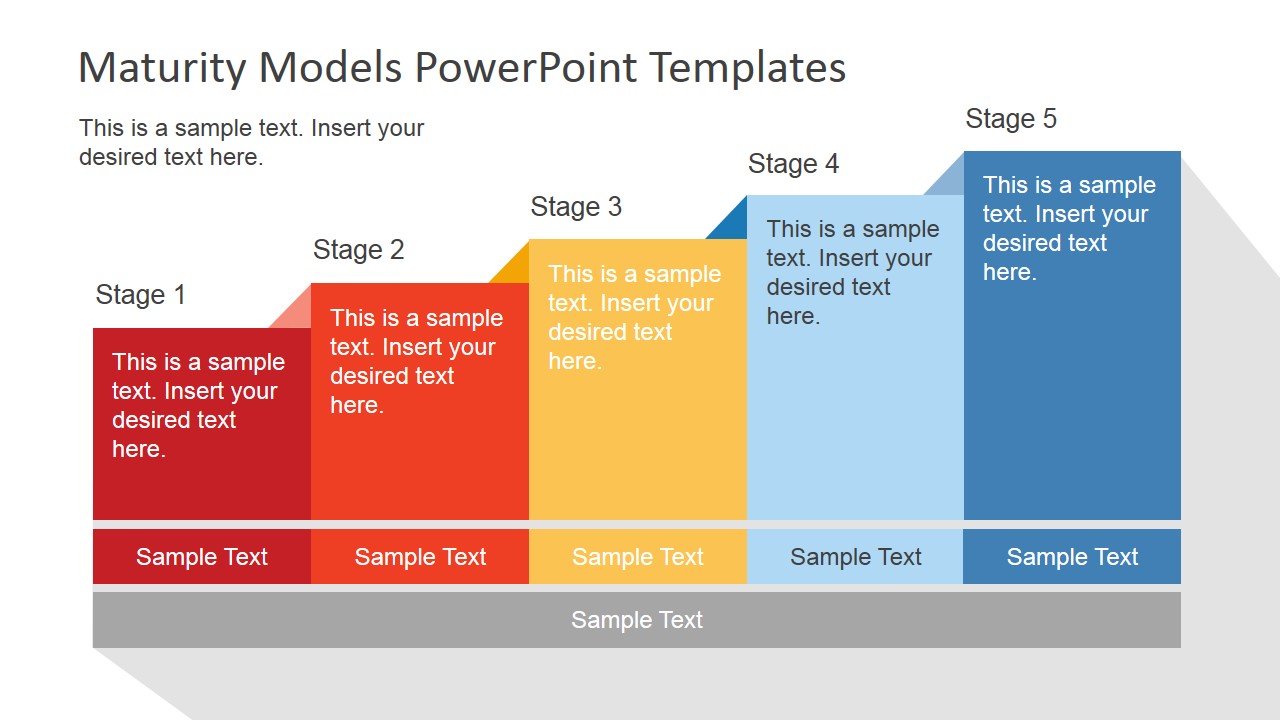 The PowerPoint slide features Business Growth Maturity Stages. A maturity model is specifically used when evaluating quality process models and management strategies and the level at which that company could be at risk from said strategies.
This slide design features a generic bar graph image created from a collection of five differently sized rectangles arranged from smallest to largest across the page. A professional presenter can use this slide to illustrate the five which a business must undergo when implementing a process framework. This slide has been created with fully customizable components that you can alter to suit any need.
Return to Flat Maturity Models PowerPoint Template.