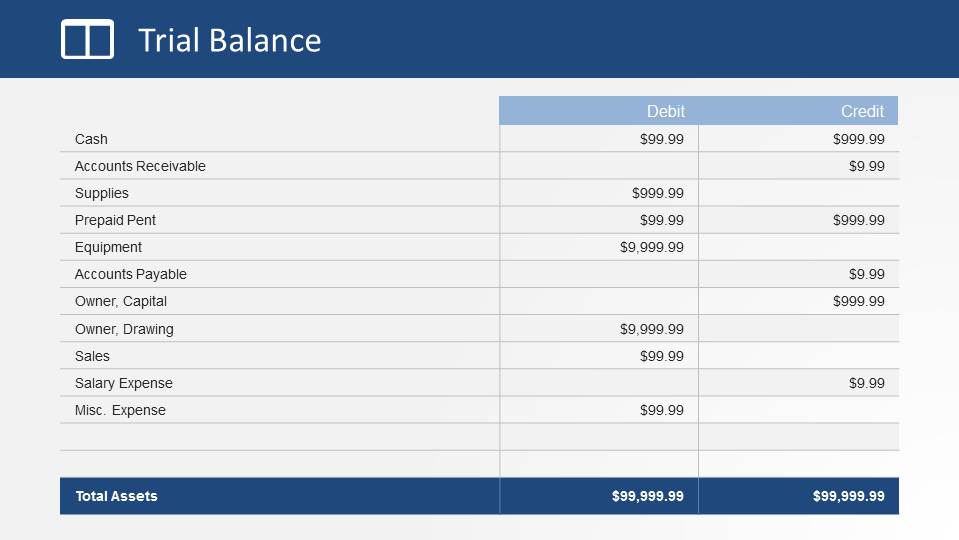 Featured on the slide design is a simple Trial Balance Financial Statement. It contains a summary of the company's assets, liabilities, and owner's equity. This allows the presenter to match revenues to expenses, and to show that the accounts are balanced. A trial balance is used to check for the proper transfer of data from the journal entries, to the ledgers. This lets the bookkeeper or accountant know whether or not the numerical data are properly posted, in preparation of the main financial statements.
The table consists of three columns, the top and bottom of which are highlighted in different shades of blue for easy identification. The last two columns show debits and credits. Literally, these mean the left and right sides. These refer to the balance of accounts in a journal entry. The PowerPoint objects can be edited to meet the presenter's specifications, because they are 100% customizable.
Return to Financial Statements PowerPoint Template.