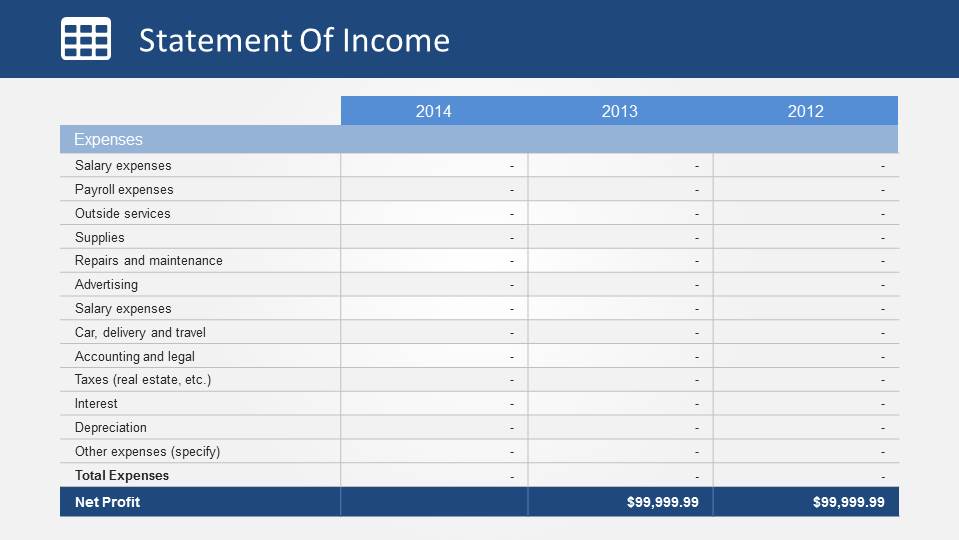 A Statement of Income Expenses and Total Net Income Slide can be found in the Office template. It shows specific line items for the company's annual expenses, for a period of three years. The slide design can be used to provide an overview of the items to match cash outflow with the company's expenses. The presenter can compare the annual expenses for the year against the preceding years, in order to track the growth of expenses. It can be used to show the corresponding increase in expenses for an increase in sales or new company investments.
A four-column table can be found in the middle of the PowerPoint slide. The top two rows, for the heading, and the last row, for the total, are highlighted for convenience. In this way, the viewers can easily differentiate the actual content from the titles. The presenter can insert the corresponding information in the cells. The PowerPoint objects are fully editable. They can be edited to suit the presenter's specifications.
Return to Financial Statements PowerPoint Template.