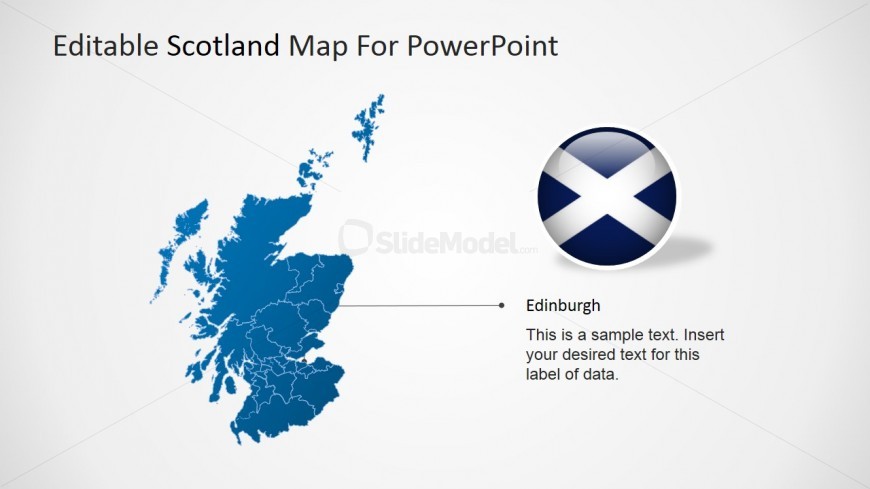 The Edinburgh Scotland Map for PowerPoint slide emphasizes Edinburgh as the capital of Scotland. A line connects Edinburgh to its actual location on the map. There's also an editable text under the name and a logo above it. Use this slide to illustrate anything related to Edinburgh. The map is created with a blue gradient fill that can be edited by the use to match the theme of their presentations. The Flag Log is created as PowerPoint shape allowing the user to customize its appearance without losing visual quality. The PowerPoint objects are 100% customizable and can be edited to suit the presenter's needs and preferences.
The slide design can be used to show the different qualities of the country and its capital as a possible center of operations of the company in Scotland. The presenter can also be used to show the principal features of the location which can appeal to both the management and the investors.
Return to Editable Scotland PowerPoint Map.