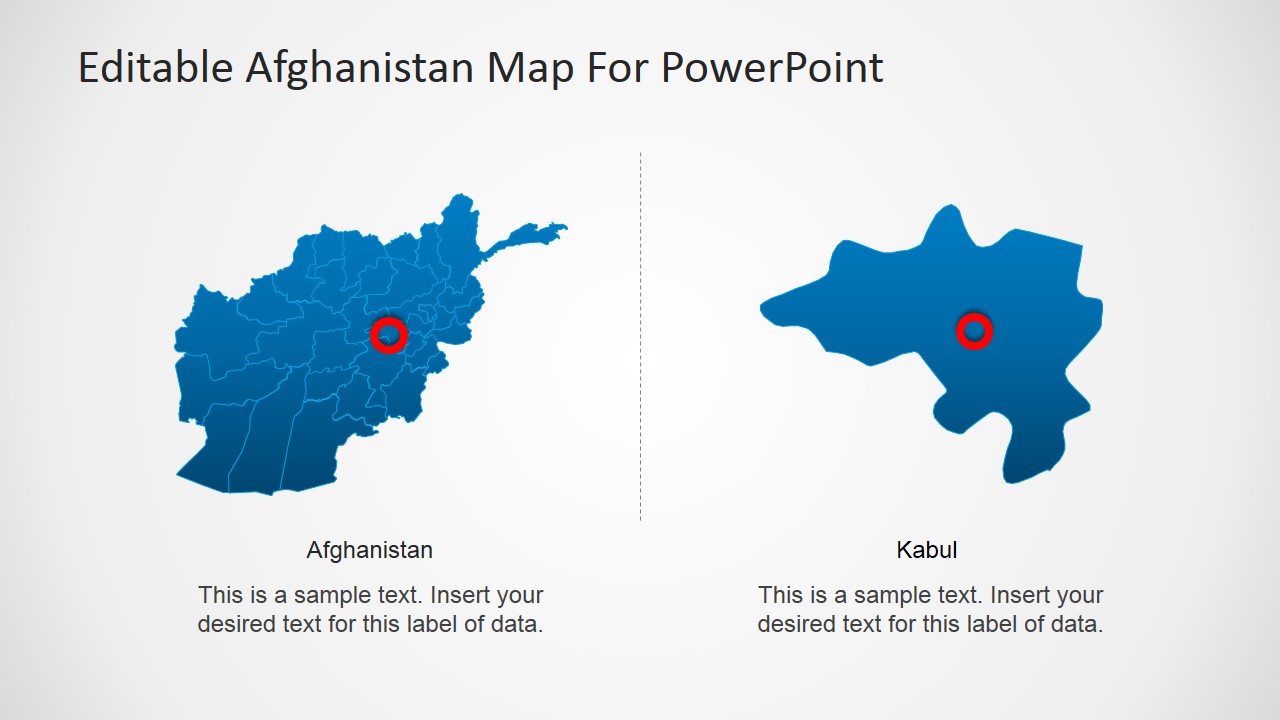 This Professional Afghanistan PowerPoint Map and Kabul State can be found on the PowerPoint slide two separate political outlines. The diagram on the left hand side of the slide depicts a map of the Afghan nation and is made up of thirty-four individual clip art icons that signify key regions and provinces from the region. To the right hand side of this there is a single enlarged clip art icon that depicts the province of Kabul. Below both of these shapes there is an editable text box that might be used to highlight key facts and figures relating to the regions. The PowerPoint objects are 100% editable and can be edited to suit the presenter's needs and preferences.
The slide design can be used in business presentations showcasing the country of Afghanistan. It can be used to show the commercial and economic feasibility of establishing start-up companies in the country. The presenter can also show the pros and cons of beginning international expansions with Kabul as the centre of operations in Afghanistan.
Return to Editable Afghanistan Map For PowerPoint.