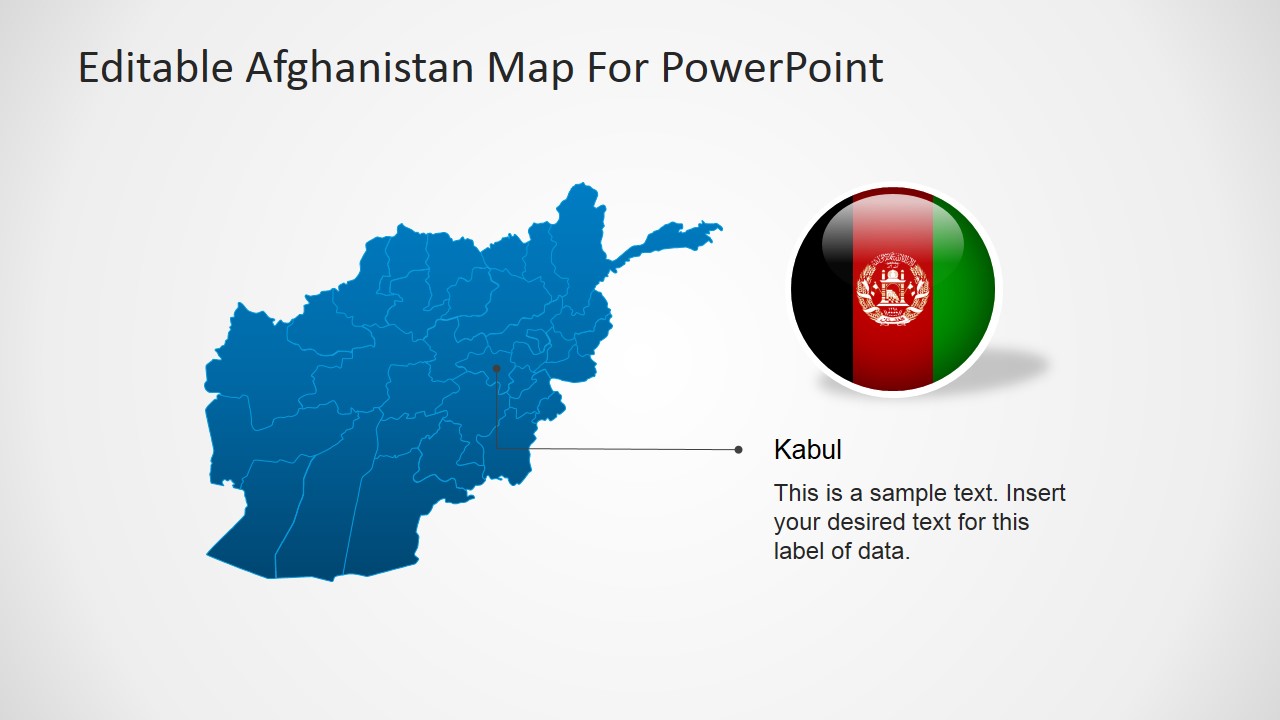 This slide shows an Afghanistan Outline Map with Capital Kabul Marker. It has been created using individually customizable PowerPoint Shapes. This allows the user to enlarge or recolor relevant sections of their template to suit their needs. In this template example, a right angled line has been drawn to indicate the location of the capital city of Afghanistan, Kabul. To the right of the slide is a circular icon that depicts the instantly recognizable flag of Afghanistan. A text box below this can be used by the presenter to describe key features of this central city.
The presenter can use the PowerPoint slide to show the distinct features of Kabul as a possible site for international branches of the company to be started in Afghanistan. The slide design can also be used to show the country's economic and commercial feasibility.
Return to Editable Afghanistan Map For PowerPoint.