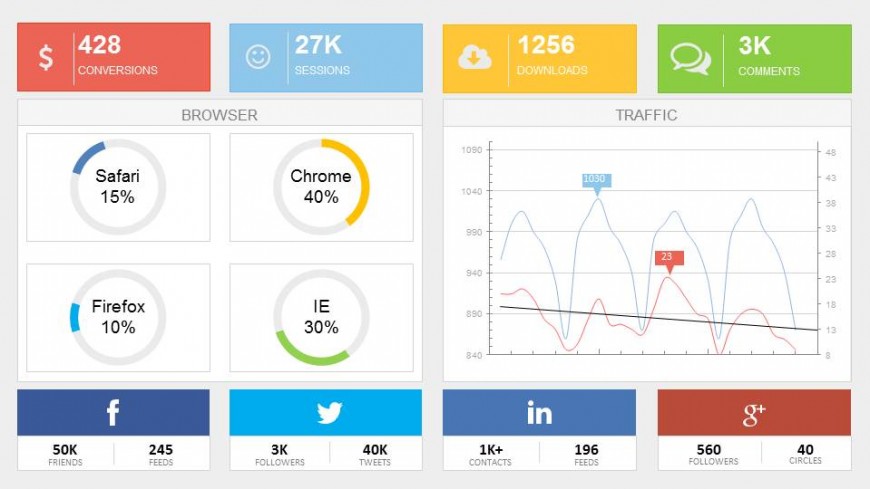 This Digital Marketing Dashboard slide contains all the necessary widgets and KPI's for a complete overview of digital marketing performance.
The top bar widgets contains a descriptive icon, and titles where the user can write down the KPI value. The KPI's in the top bar widget are the number of Conversions (generally mapped to money transactions), The number of sessions, being the amount of visits the site or campaign received, the number of downloads associated and the number of blog comments left by the users.
The center bar widgets contain the browsers distribution for the visits with awesome flat data driven donut charts, and a data driven line chart comparing sessions vs conversions (giving the conversion rate) and the tendency along time of conversions. All three values are data driven so the user just needs to update the Excel table using the PowerPoint chart tools.
The bottom widgets bar, contains the Social Networks metrics, in th following structure:
Facebook
Twitter
LinkedIn
Google+
Combine this amusing Digital Marketing Dashboard with additional charts or KPI widgets from our Data & Charts Catalog or our PowerPoint Dashboards.