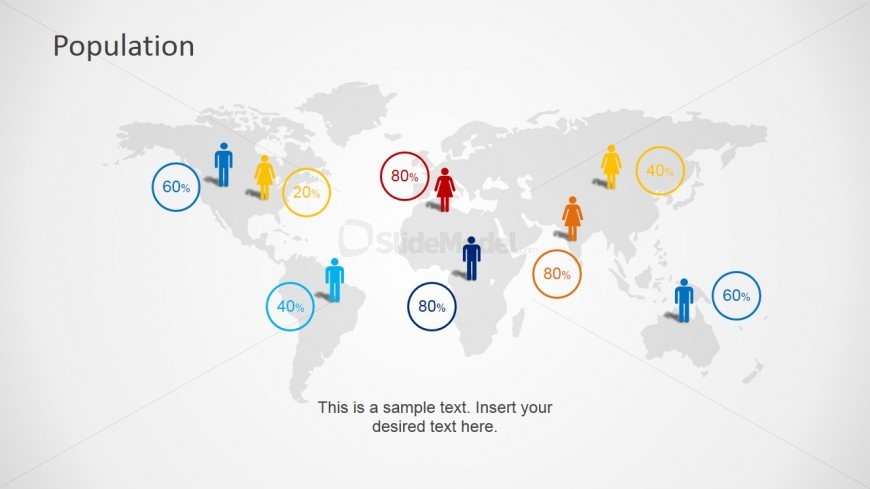 Featured on the PowerPoint slide is a gender demographics world map slide design, which may be used to show customer distribution across international borders. The PowerPoint template may be used in marketing presentations which aim to improve the stability of existing client bases and expand into more diverse focus groups.
The slide design contains a gray world map watermark against a light gray gradient presentation background. On the world map PowerPoint graphic are eight minimalist icons for male and female, which are distributed amongst major trading points in each continent. The icons are colored dark blue, yellow, light blue, red, and orange, and are accompanied by text placeholders of percentages found inside circular PowerPoint shapes. All PowerPoint objects are 100% editable to suit the presenter's needs and preferences.
Return to Demographics Infographic Elements Clipart for PowerPoint.