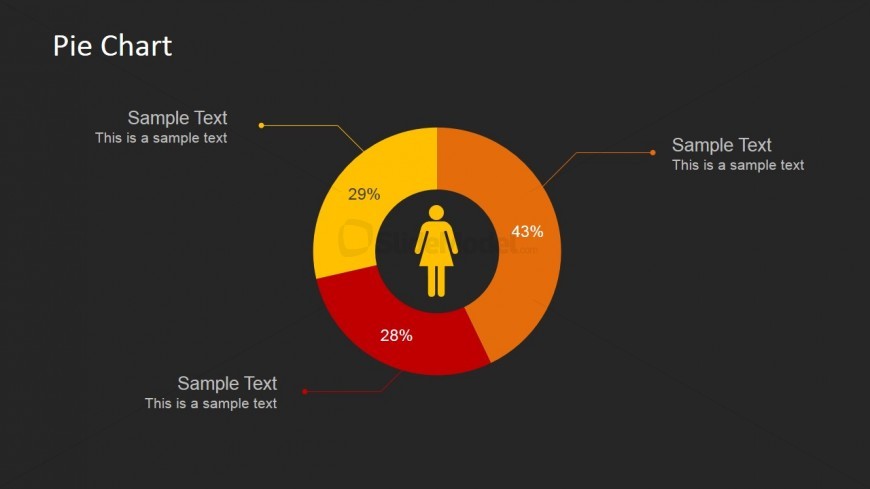 In the Office template is a female pie chart PowerPoint template, which may be used to show the demographic composition of female clients of a company's product or service. The PowerPoint slide may be used in marketing presentations to present the specific demographics which the team must focus on in order to stabilize and expand the consumer base of the business organization.
The main feature of the PowerPoint slide is a doughnut diagram found at the center of the slide design. A minimalist icon of a female character can be found inside the diagram. The doughnut diagram is divided into three segments, colored yellow, red, and orange. Each segment contains a text placeholder where the percentages of each may be inserted, and is connected by a thin line to a text placeholder where descriptions and labels may be inserted. The PowerPoint objects may be modified to suit the presenter's needs and preferences as they are 100% editable.
Return to Demographics Infographic Elements Clipart for PowerPoint.