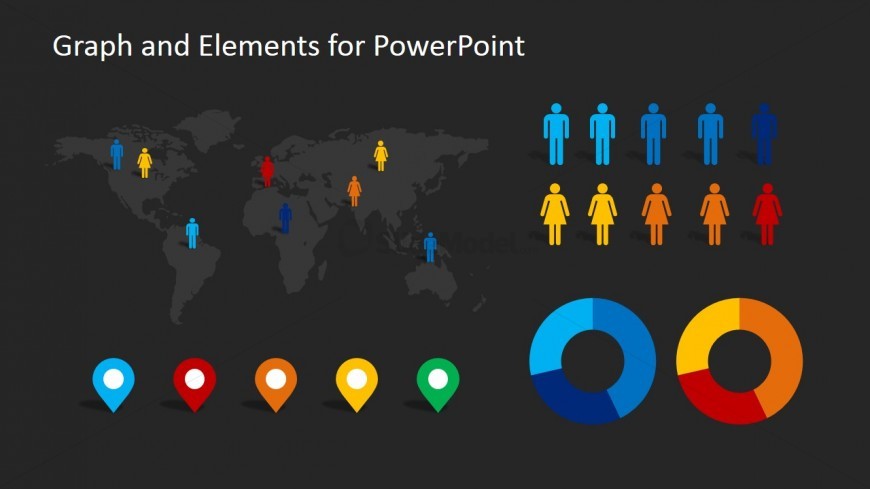 Shown on the slide design is a demographics PowerPoint template, which may be used to illustrate the composition and concentration of customer focus groups in international locations, so as to better manage the marketing strategies of the business organization. It may also be used to show the most prominent demographic of the target market, so that the marketing team can focus their efforts.
The presentation background features a world map watermark on a plain black. On the world map are eight character icons, colored blue, light blue, yellow, red, dark blue, and orange, to represent the different demographics. Below the world map PowerPoint graphic are five balloon pins, colored blue, red, orange, yellow, and green. At the right side of the PowerPoint slide are five male and five female minimalist icons, in blue and red gradients. The PowerPoint template also contains two doughnut diagrams divided into three segments. One of these diagrams is colored yellow, orange, and red, while the other is colored in different shades of blue. All PowerPoint objects are 100% editable to suit the presenter's needs and preferences.
Return to Demographics Infographic Elements Clipart for PowerPoint.