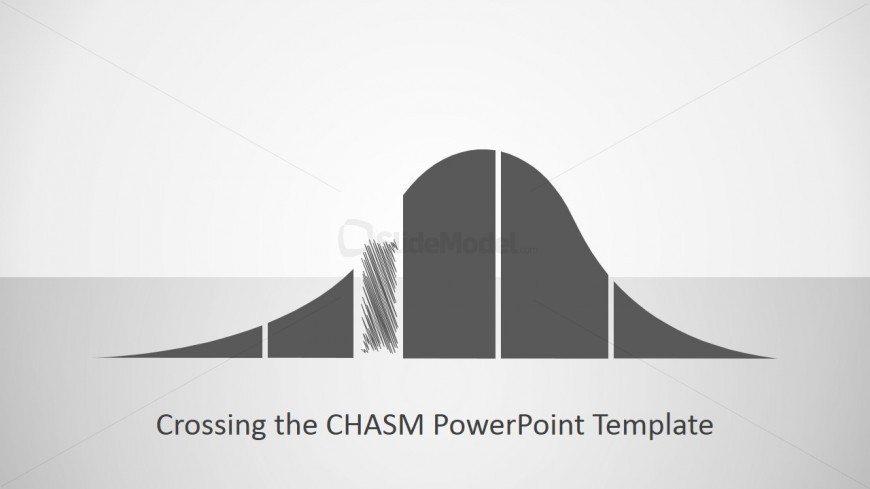 The Office template features a crossing the chasm PowerPoint icon, which may be used as an introductory slide to a presentation regarding product adoption stages. It may also be used as a section header, as the elements of the diagram are thoroughly explained and expounded on, in order to properly illustrate the position of the company's new developments in relation with their competitor's.
The PowerPoint slide features a bell curve PowerPoint shape, divided in to five segments, which are found in gray. Between the second and third segments is a shaded area used to represent a "chasm". The presentation background is divided into two, with the upper half in white, and the lower portion in light gray. The PowerPoint objects are 100% editable to suit the presenter's needs and preferences.
Return to Crossing the CHASM PowerPoint Template.