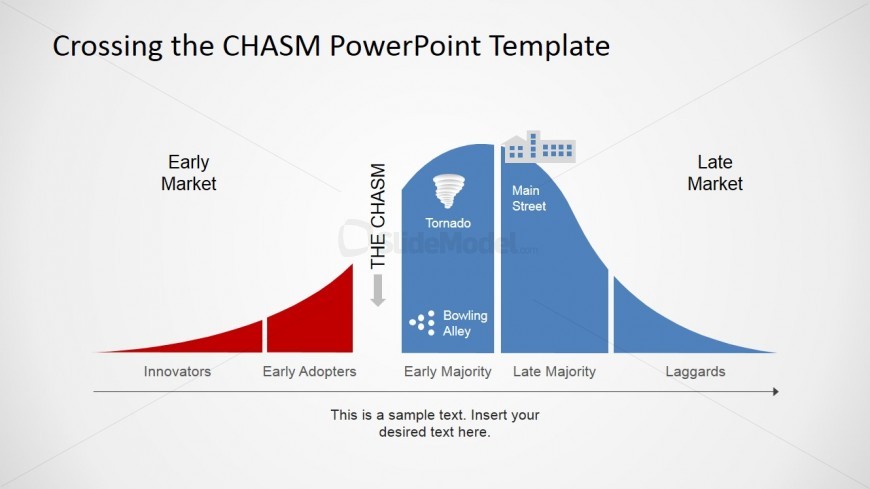 The slide design contains a crossing the chasm adoption curve for PowerPoint that may be utilized in the presentation of the different stages of adoption in the case of technological innovations and product fads. It may be used to present the nature of a new product, and the location of the company in the market, whether they may be in the early market or late market. In either case, with the presentation, they may be able to plan their business activities accordingly.
Shown on the presentation is a curved PowerPoint shape, which is divided into five segments, labeled below, in text placeholders, as innovators, early adopters, early majority, late majority, and laggards. Below the PowerPoint diagram is a long arrow, and a text placeholder where the description or summary may be inserted. Minimalist icons for a tornado, a set of bowling pins, and a building, can be found in the early majority and late majority segments. These icons are labeled "tornado", "bowling alley," and "Main Street". All PowerPoint objects are 100% editable to suit the presenter's needs and preferences.
Return to Crossing the CHASM PowerPoint Template.