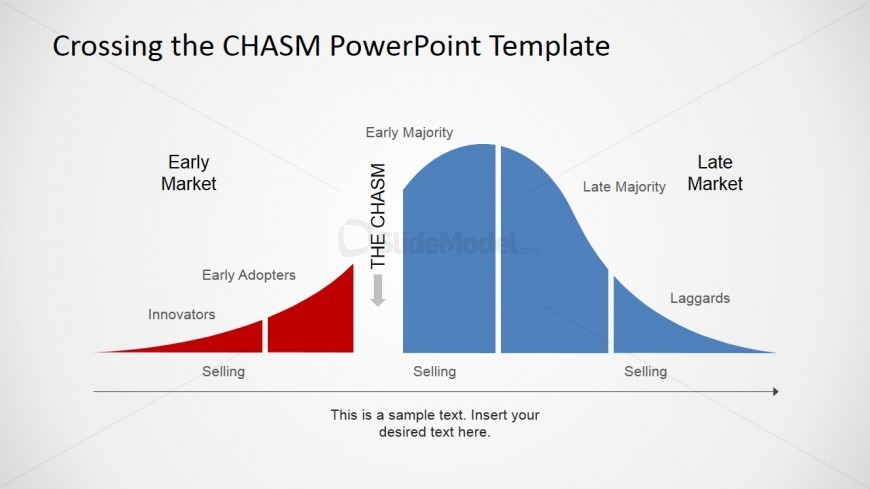 Shown on the Office template is an adoption curve with chasm PowerPoint diagram, which may be used to present the different stages of a product as it is introduced to new markets. The presenter may use it in business presentations to emphasize the need for innovation in the early markets in order to beat competitors, and avoid lagging when the product fad phases out.
The PowerPoint slide features a bell curve PowerPoint graphic which is divided into five sections, labeled innovators, early adopter, early majority, late majority, and laggards. Between the Early Adopters and Early Majority sections is a space labeled "The Chasm", along with an arrow pointing downward. A text placeholder found below the PowerPoint diagram may be inserted with additional information, or a summary of the presentation. The PowerPoint objects are 100% editable to suit the presenter's needs and preferences.
Return to Crossing the CHASM PowerPoint Template.