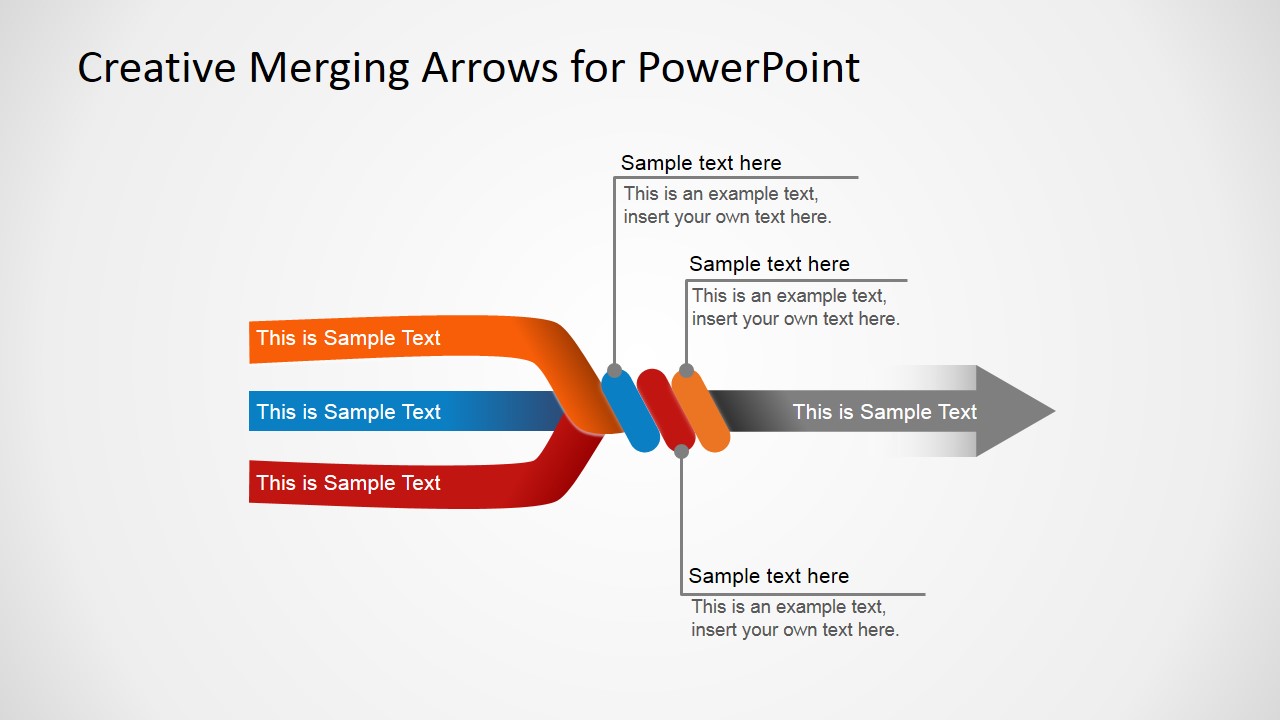 Found on the Office template is a slide with 3 arrows converging in 1 final arrow, which may be used to show the progression of three separate elements or procedures as they are combined or compiled into a final product. It may be used to show production processes in manufacturing operations, or a series of procedures involving a major marketing plan.
The three initial arrows are distorted rectangular PowerPoint shapes, colored orange, blue, and red, and contain text placeholders where labels may be inserted. The end of these shapes seem to be curled around a single gray arrow, which also has a text placeholder for its label. Thin gray lines connect the initial, colored shapes to text placeholders where descriptions may be inserted. All PowerPoint objects are 100% customizable to suit the presenter's needs and preferences.
Return to Creative Merging Arrows for PowerPoint.