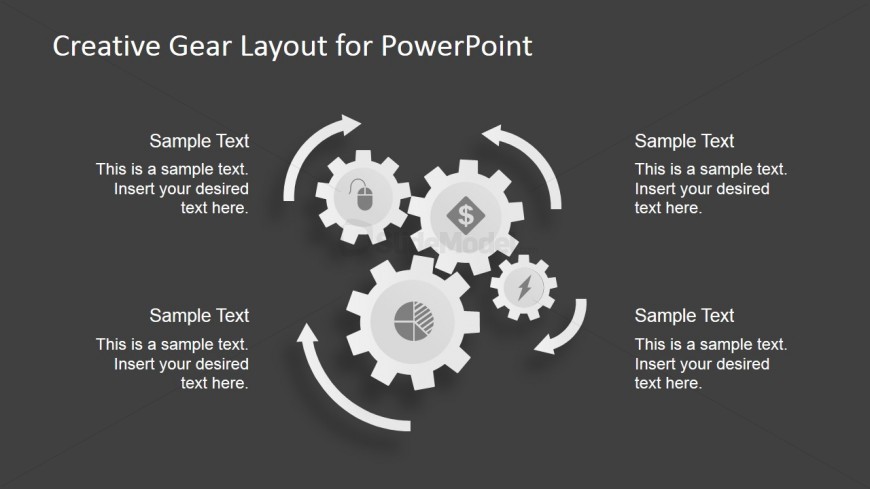 The 4-step circular gears process for PowerPoint may be utilized so as to show the way that four organizational components, such as marketing strategies and company departments, operate to ensure efficiency and effectiveness of operations in the business organization.
Four interconnected gears of varied sizes can be found at the center of the PowerPoint slide, each containing a generic icon, such as a computer mouse, a dollar sign, a lightning bolt, and a pie chart, which may be used to represent information technology, finance, energy, and statistics. Curved arrows found around the PowerPoint graphics indicate the direction of each gear. Four text placeholders found near the arrows may be inserted with short descriptive statements for each of the components presented in the PowerPoint template. The PowerPoint objects are 100% customizable to suit the presenter's needs and preferences.
Return to Creative Gear Layout PowerPoint Template.