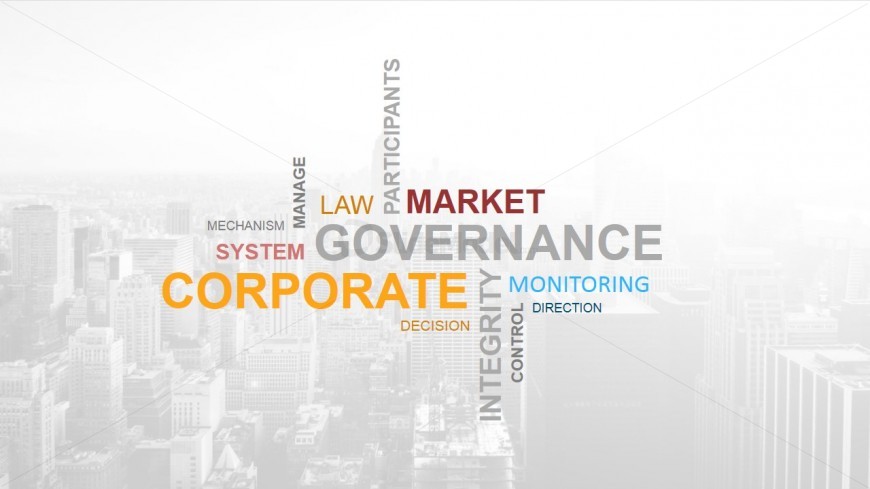 This PowerPoint template features thirteen words. These are arranged to form a Word Cloud of Generic Corporate Terms. This template can be used for presentations of the company, its organization set-up and roles of corporate board and team of executives.
A city skyline background in washed-out effect gives the slide a professional, appealing look. The words that appear in this PowerPoint slide are: mechanism, manage, law, participants, market, system, governance, corporate, monitoring, decision, integrity, control and direction. Some words are bigger in size than the others for purposes of emphasis. These words may be edited to include only those that are applicable to the presentation.
Return to Corporate Board & Team of Executives Template for PowerPoint.