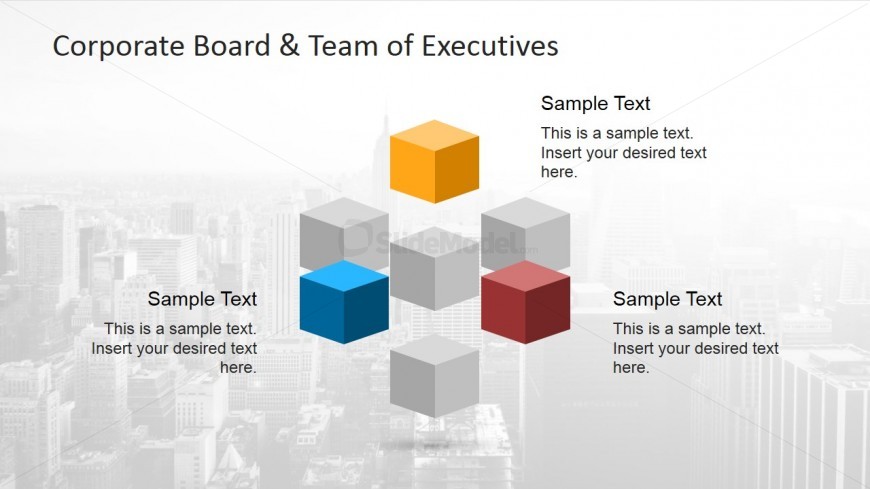 Featured on this PowerPoint slide are Multi-color Bar Elements, which are shown as seven cube shapes. The presenter can use the cube elements for reports involving employee or team performance, profit increases and financial updates, and other similar topics. The colorful shapes will be graphic representations of elements involved in the report.
There are three text placeholders provided where the presenter may insert caption and short details pertinent to his presentation. These PowerPoint objects are 100% editable so the presenter may modify their size and position without affecting their visual quality. These high definition graphics remain visually appealing and will be able to effectively captivate the audience attention.
Return to Corporate Board & Team of Executives Template for PowerPoint.