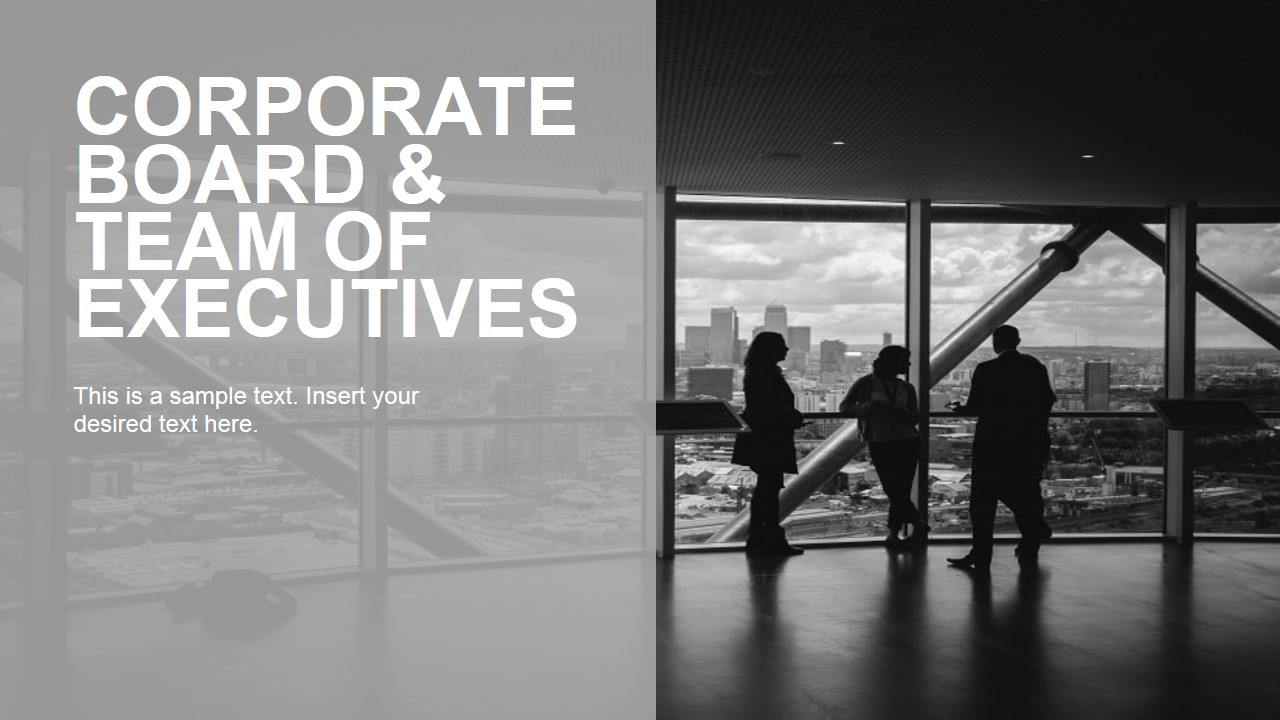 Found on the slide design are Executives in Office with City Background Scene. It shows a silhouette of three executives inside an office. Behind them is a glass wall, overlooking a magnificent view of the city skyline. There is a text placeholder on the left side of the picture. This is where the title and general details can be inserted. This design is created in high definition graphics. Modification will not have any effect on the image resolution.
This PowerPoint slide is most suitable for introductions of presentations involving organization profile and structure. It can also show the roles and responsibilities of members of the executive team. Facts and figures regarding the company's business operation or marketing campaigns are vital in any presentation of the company.
Return to Corporate Board & Team of Executives Template for PowerPoint.