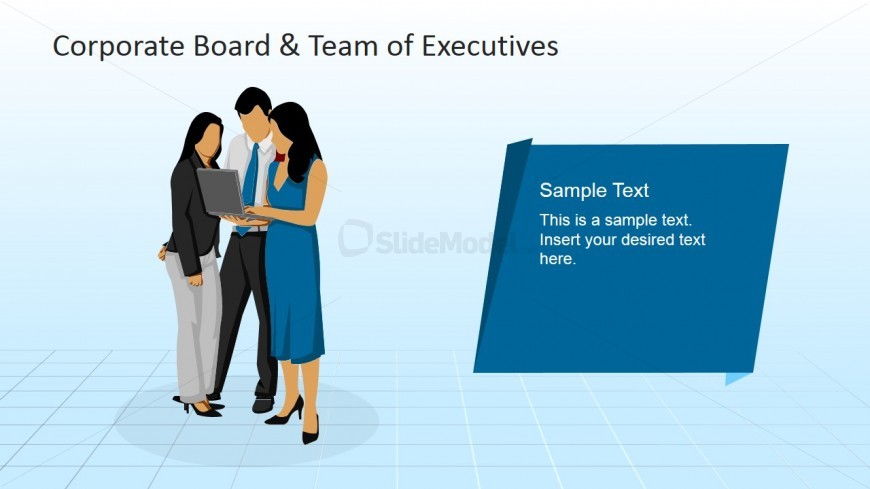 Illustrated is a Corporate Teamwork PowerPoint Scene. It shows three vector drawings representing the members of a company's executive team. Two females appear to be in consultation or deep conversation with a male colleague. This particular scene exudes amazing teamwork and sound professional relationship between the members of the team. The PowerPoint objects are 100% editable, which makes them easier to modify to suit the presenter's specifications.
The PowerPoint clipart are not the common stencil silhouettes that the audience is accustomed to. These are decorated with flat colors and designed to appeal to a professional audience. The PowerPoint slide can be used to show the company setup, as well as the typical scenarios which can be encountered in a professional setting.
Return to Corporate Board & Team of Executives Template for PowerPoint.