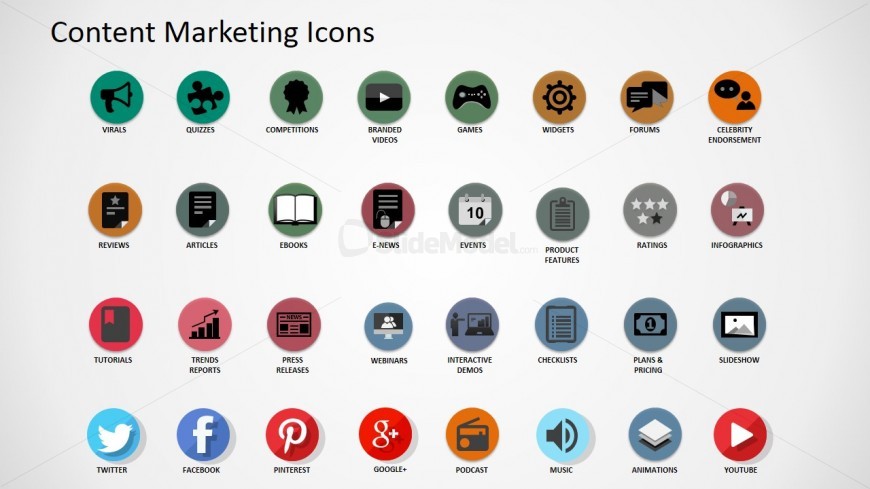 A Professional Digital Content Asset Icons for PowerPoint can be found on the PowerPoint slide. They are arranged in a four by eight grid. They are also organized into specific categories. The icons include the logos for popular social networking sites. These include the corporate trademarks for Twitter, Facebook, Pinterest, Google+, and YouTube. The slide also contains symbols for more generic objects, such as quizzes, games, and articles.
The presenter can use the slide to present an overview of marketing objectives. It can be used to show management the different ways to improve marketing strategies. The presenter can emphasize that these represent common ways to enhance advertising. The PowerPoint objects are 100% customizable, and may be modified to suit the presenter's needs.
Return to Content Marketing Matrix PowerPoint Template.