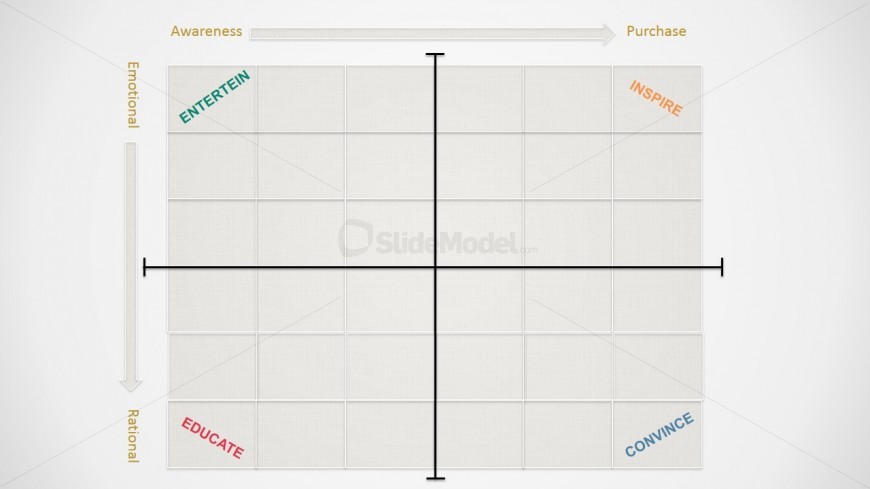 Featured on the slide design is a Flat Design Content Marketing Matrix for PowerPoint. It is ideal for showing the different levels of strategies which must be implemented for specific circumstances. It can be used to demonstrate the current state of marketing to management. This would allow them to better make their decisions to fit the company's benchmarks.
A grid, or graph, can be found on the PowerPoint slide. It has been divided into four quadrants by two intersecting lines. The quadrants are labeled entertain, inspire, educate, and convince. These refer to the specific actions to be taken for certain levels of buying behavior. The PowerPoint objects are 100% editable, and may be customized to suit the presenter's needs and preferences.
Return to Content Marketing Matrix PowerPoint Template.