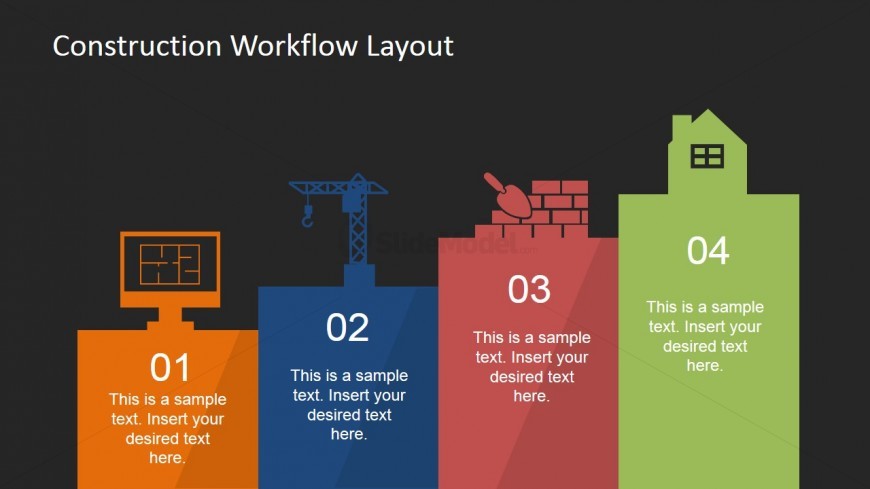 Found on the PowerPoint slide is a construction workflow process with a dark presentation background for PowerPoint. It may be used to show a succession of business processes which aim to complete a single major marketing or business plan. It may also be used for proposals involving expansionary construction programs.
It contains four rectangular PowerPoint shapes, colored orange, blue, red, and green, which contain text placeholders for the numbers one to four and descriptions for clarity of presentation. At the top each rectangular shape is a vector illustration of four icons, including a monitor, a crane, a bricklayer, and a house. The PowerPoint objects are 100% customizable to suit the presenter's needs and preferences.
Return to Construction Workflow Layout for PowerPoint.