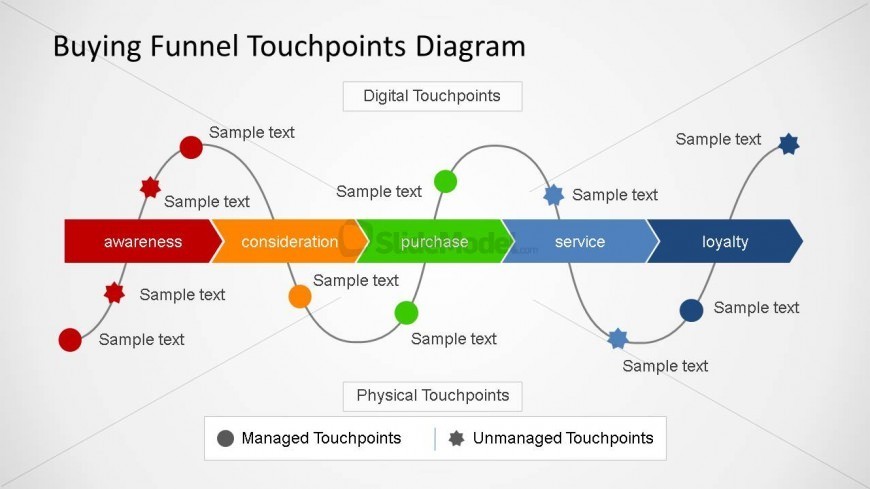 On the PowerPoint slide is a Buying Funnel Touchpoint Diagram. This marketing model diagram for PowerPoint can be used to describe a touchpoint process. The slide can also be used as an alternative to customer journey maps. The main feature of the slide is a banner arrow divided into five segments. These refer to the different stages of buyer behavior. These can be used to inform the management of specific areas to fix. This allows them to reach conclusions on which parts to prioritize into to make efficient decisions.
The segments are distinguished by different colors, such as red, orange, green, and blue. A curved zigzag runs through each segment, indicating different points in the procedure. Two PowerPoint shapes can be found appearing repeatedly on the zigzag. These indicate whether specific areas are managed or unmanaged. The PowerPoint objects are 100% editable and may be modified to suit the presenter's needs and preferences.
Return to Buying Funnel Touchpoint Diagrams.