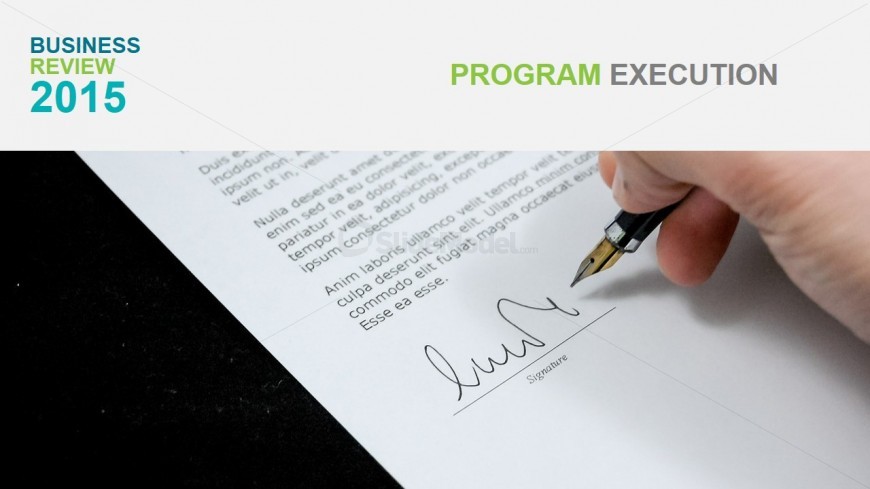 This Office template features a program execution section cover for PowerPoint, which may be used as a cover slide for a particular business presentation. It may also be utilized as a section header for a comprehensive marketing execution report.
The slide design contains a stock image PowerPoint graphic of a person signing what appears to be a contract with a fountain pen. The image covers three-fourths of the PowerPoint slide. The remaining, uncovered portion at the top of the slide contains the label "business review 2015", as well as a text placeholder where the words "program execution" may be replaced with the presenter's desired title. All PowerPoint objects are 100% customizable to suit the presenter's needs and preferences.
Return to Business Review PowerPoint Template.