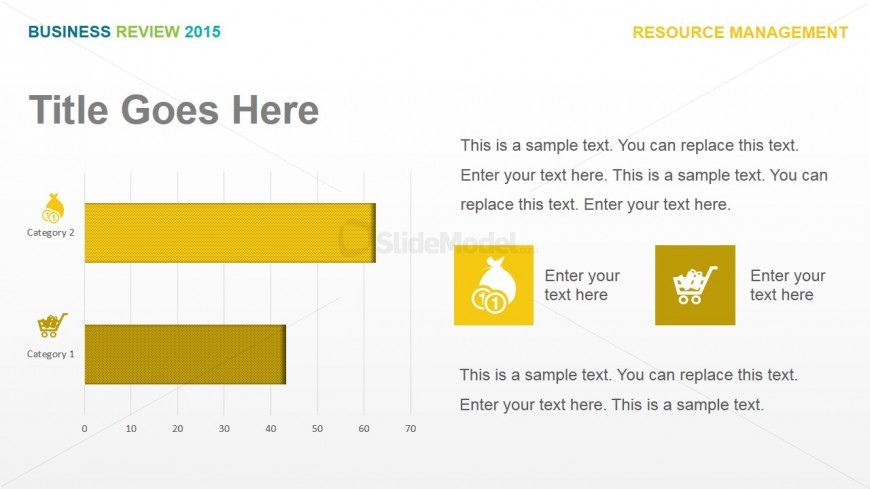 The PowerPoint slide features an achievement KPI for human resources evaluation which may be utilized in presentations showing the success rates and employee turnover rates of a business organization. These statistics may be used to decide future hiring decisions and promotions.
The main feature of the PowerPoint template is a horizontal bar graph with a yellow color scheme. The y-axis labels are replaced with generic icons for money and a shopping cart, accompanied by text placeholders; while the x-axis contains numbers. To the right of the PowerPoint graphic is a set of text placeholders where additional information may be inserted, as well as enlarged versions of the icons found in the bar graph for easy identification. All PowerPoint objects are 100% customizable to suit the presenter's needs and preferences.
Return to Business Review PowerPoint Template.