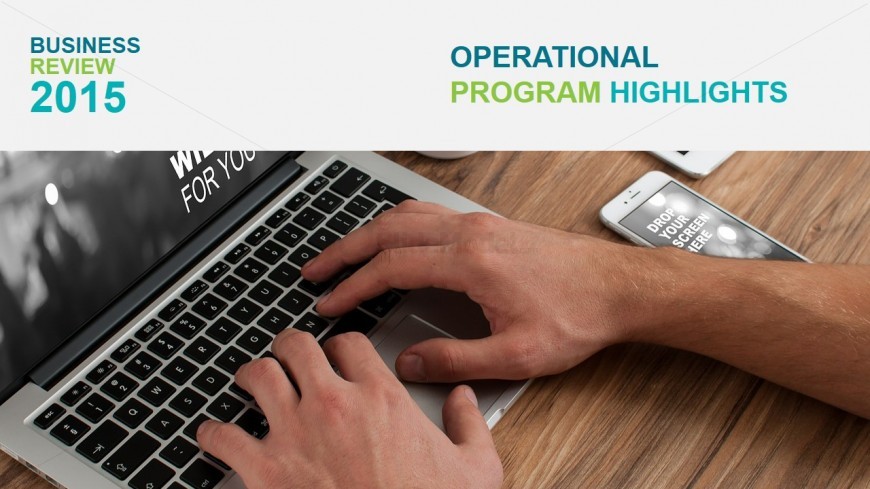 The slide design may be used to show operational program highlights for PowerPoint. It may be utilized as a section header slide for a specific topic in a business presentation, or as an introductory slide on a comprehensive discussion.
At the bottom half of the PowerPoint slide is a stock image of a pair of hands shown operating a laptop, to serve as a helpful visual aid. At the top part of the PowerPoint template is a gray rectangular PowerPoint shape which contains a label marked "business review 2015" and a text placeholder with the words "operational program highlights" in different colors. All PowerPoint objects are 100% customizable to suit the presenter's needs and preferences.
Return to Business Review PowerPoint Template.