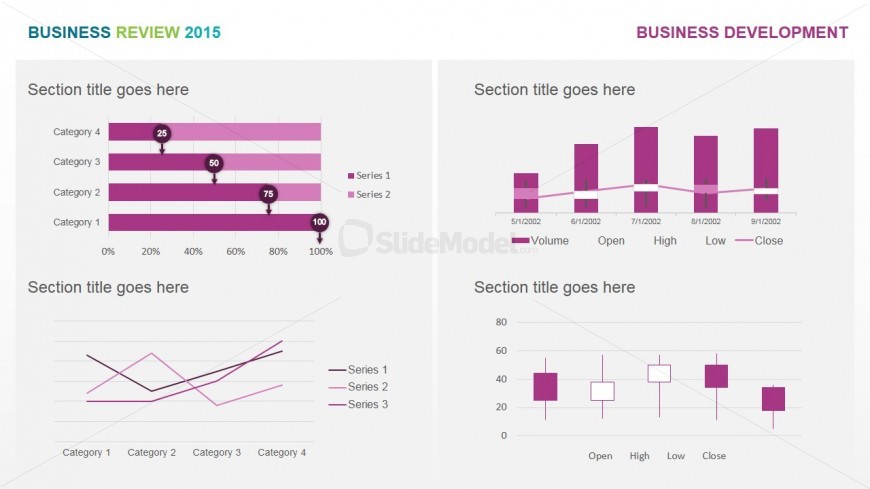 The business development goal dashboard for PowerPoint which is featured on this Office template may be used to show a summary of statistics related to the company's present business objectives, or to market finances which are relevant to certain marketing plans.
The PowerPoint slide contains four graphs, such as a horizontal bar graph and a line graph. These may be used to present data such as volumes of production or the amount of product sales. Each graph has a corresponding text placeholder where the title or label may be inserted, and is found in a violet color scheme. Other text placeholders include those pertaining to the axes and the legends for every graph. All PowerPoint objects are 100% customizable to suit the presenter's needs and preferences.
Return to Business Review PowerPoint Template.