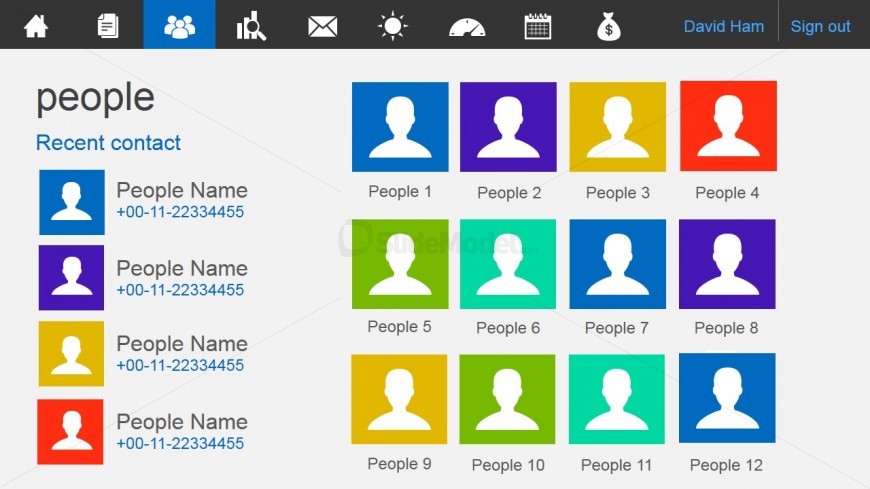 The metro dashboard contact slide found on this PowerPoint design may be used to show the key members of a marketing team involved in an important business activity. It may also be used to present important contact numbers for the team, for purposes of discussion.
The main feature of the slide design is a group of text placeholders found on the left side of the PowerPoint slide. These may be inserted with the names of key team members, as well as their contact numbers. Each team member is represented by a square PowerPoint shape with a default person icon, with a different shape fill, such as blue, violet, yellow, and red. A grid of PowerPoint shapes can be found next to the contacts set, which also have default person icons. These, however, have text placeholders where the name or position may be inserted. The PowerPoint objects may be modified to suit the presenter's needs and preferences as they are 100% customizable.
Return to Business Metro-Style Dashboard PowerPoint Template.