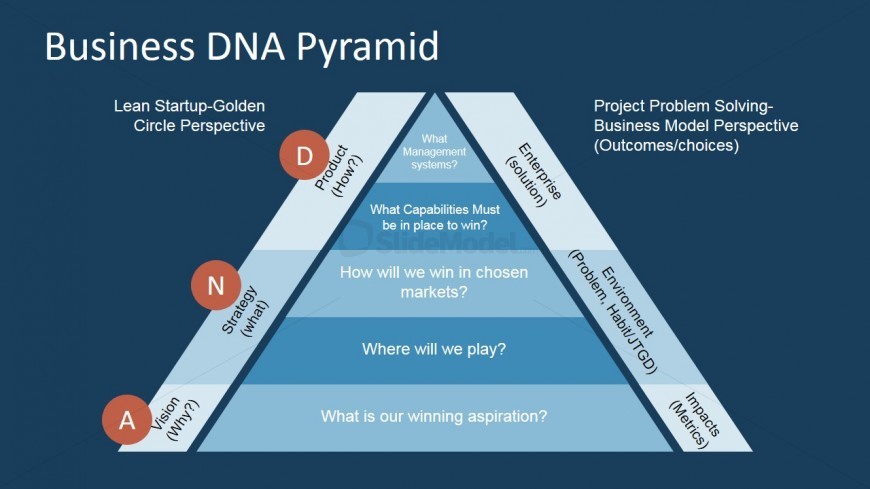 Featured on the PowerPoint slide is a flat pyramid for a business DNA framework, which may be used to present the specific goals and corporate identity which the business organization wishes to have. It is presented through a presentation design strictly based on a fixed DNA framework format.
At the center of the slide design is the flat pyramid PowerPoint diagram, which is divided into five segments, labeled with different questions which the organization must answer in order to establish its corporate identity, such as "What is our winning aspiration?", "How will we win in chosen markets?", and "What management systems?" These questions may also be used as guidelines in order to ensure financial and structural success for the organization. All PowerPoint objects are 100% customizable to fit the presenter's needs and preferences.
Return to Business DNA Pyramid Diagram for PowerPoint.