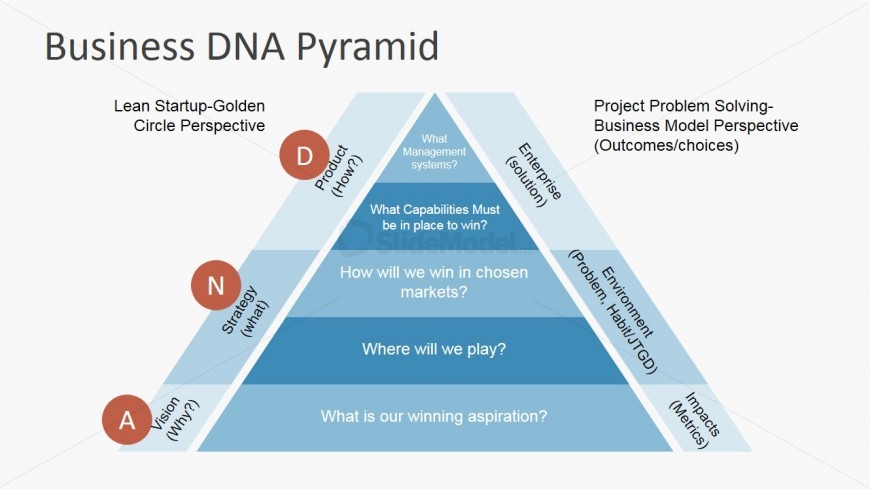 The PowerPoint slide features a Design Needs and Aspirations Business Pyramid. The simple pyramid framework provides a structured approach to building a world-changing organization. It can be used to present proper procedures for establishment. The focus is set in questions. These involve integrating the design, needs and aspirations of an organization. A multi-level planning framework is defined for the vertical and horizontal angles, moving from strategic to tactical levels. The diagrams are 100% editable and created with PowerPoint shapes. This allows the user to fully customize its appearance.
The pyramid diagram is divided into five segments. These are colored alternately in dark and light shades of blue. The segments are also classified into three parts, with two different labels. On one side are three red circles which contain white letters.
Return to Business DNA Pyramid Diagram for PowerPoint.