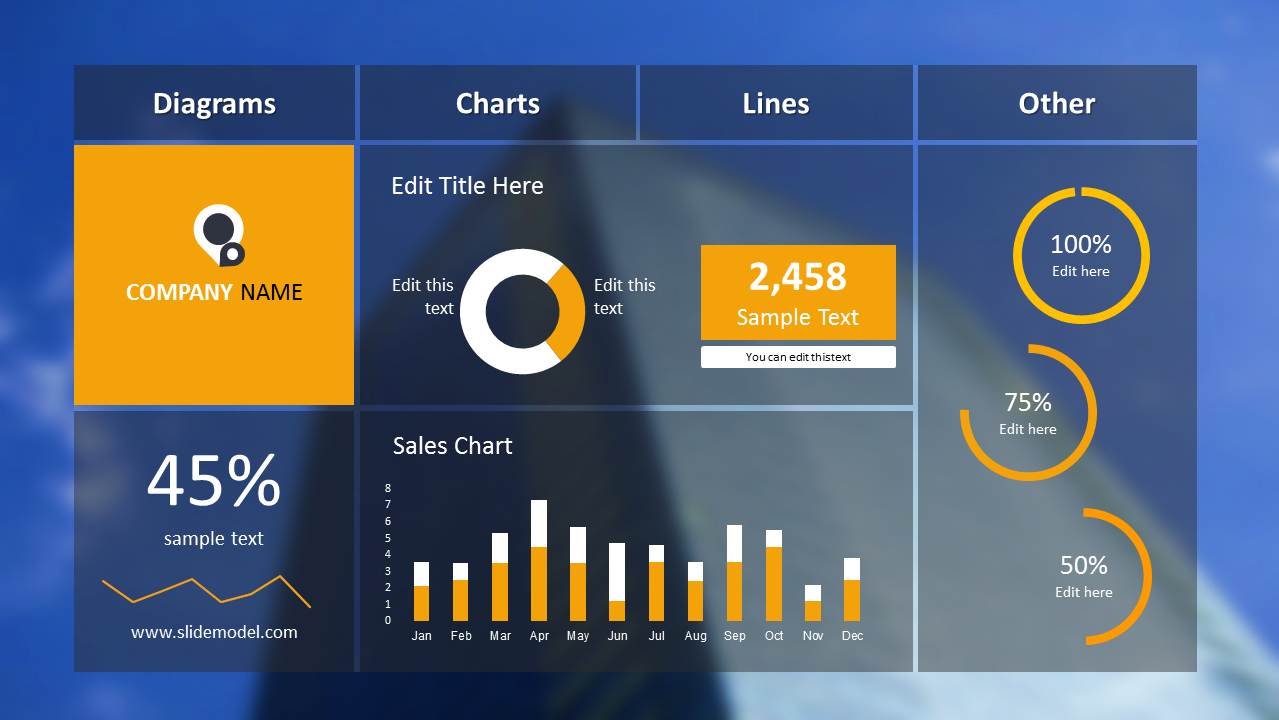 Featured on this Office template is a blue dashboard slide design for PowerPoint which may be used to present a company profile for purposes of a marketing or business presentation, or to be used in making business decisions, such as hostile takeovers or corporate investments.
The PowerPoint slide contains five key components, containing a highlighted text box which may be inserted with the company name; a box containing a percentage and a line graph, which may be used to show overall company growth; a donut diagram and a text box containing a number, which may be used to show the company's share in customer market share and rates of production; a bar char which may be used to show monthly sales reports; and a set of percentage diagram which may be used to present different stages of completion. The presentation background features a corporate building, which is blurred to give emphasis to the PowerPoint slide. All PowerPoint objects are 100% editable to fit the presenter's needs and preferences.
Return to Blur Dashboard Slide for PowerPoint with Blue Background.