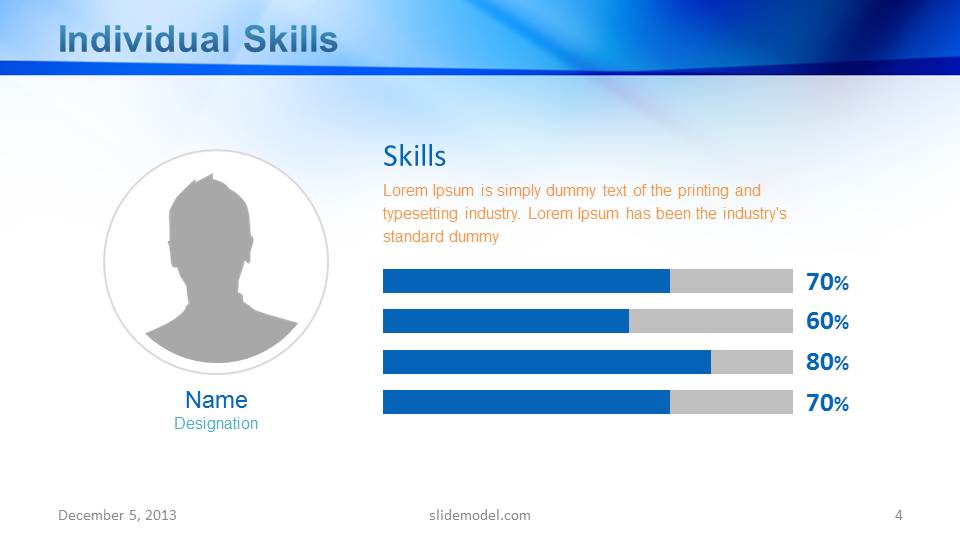 Shown on this Office template is an employee skills PowerPoint slide design, which may be used to show the relative abilities of a prospective employee, specifically for key organizational positions, such as managerial positions.
It shows a generic profile icon found inside a circular PowerPoint shape, along with text placeholders for the name and current or future designation of the employee. Beside this are text placeholders titled "Skills", where additional descriptions for the PowerPoint slide may be inserted. The PowerPoint template also features a set of bars which may be used to present certain skills mastery such as those for leadership skills, managerial skills, interpersonal skills, and technical skills. These are accompanied by percentages shown in blue text. All PowerPoint objects are 100% customizable to suit the presenter's needs and preferences.
Return to Blue Company Profile Business PowerPoint Template.