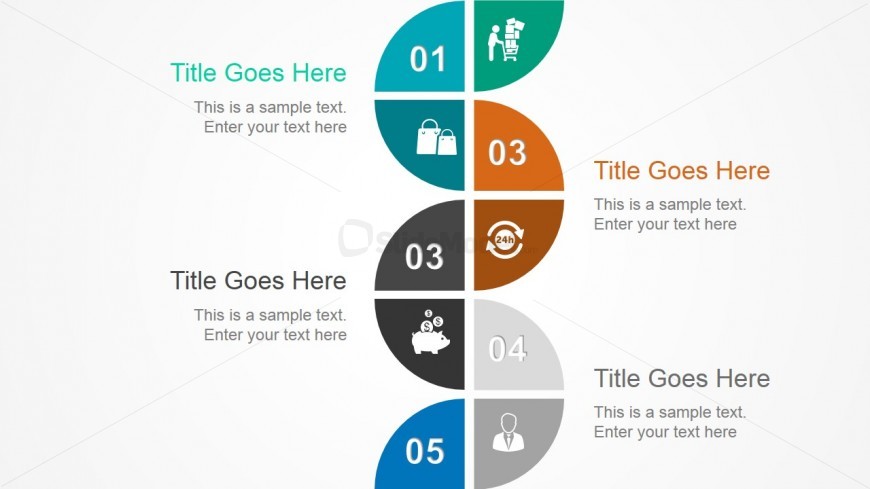 The simple vertical diagram design with 5 labels shown bellows resembles a DNA ribbon, with its quarter-circle segments connected as to form a curving line. This slide design may be used to show a series of business procedures concerned with establishing product identity in marketing procedures.
Each step or element in the process is represented by two quarter-circle segments, one of which contains a generic icon such as a shopping cart, shopping bags, a reset symbol, a piggy bank, and an office worker, while the other contains a label marked by a number from one to five. The segments are also in different colors, green, blue, orange, black, and orange, and have corresponding text placeholders where similarly-colored titles and a short descriptive statement may be inserted. All PowerPoint objects are 100% editable to suit the presenter's needs and preferences.
Return to Beautiful Flat Project PowerPoint Template.