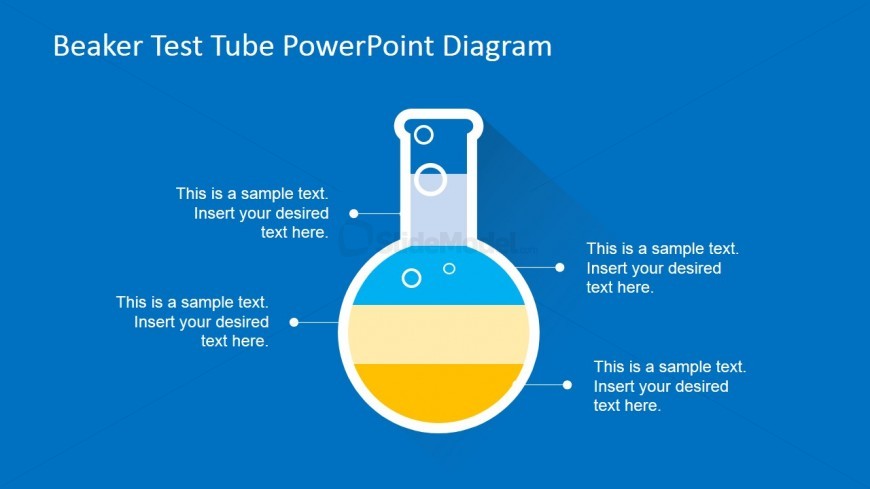 The slide design features a beaker test tube chart presentation for PowerPoint, which may be used to present the collaboration of different elements involved in a business organization, wherein their cooperation is represented by the different colored liquids in the beaker.
It shows a vector illustration of a round-bottom flask thickly-outlined in white. The flask appears as having four different liquids, representing segments, colored in lavender blue, light yellow, and dark yellow. Each segment – liquid – is connected to a text placeholder outside the flask illustration by thin white lines. Labels and descriptions may be inserted in these text placeholders. Bubbles are also found inside the flask to add realism. All PowerPoint objects are 100% customizable to as to fit the presenter's needs and preferences.
Return to Beaker Test Tube PowerPoint Diagram.