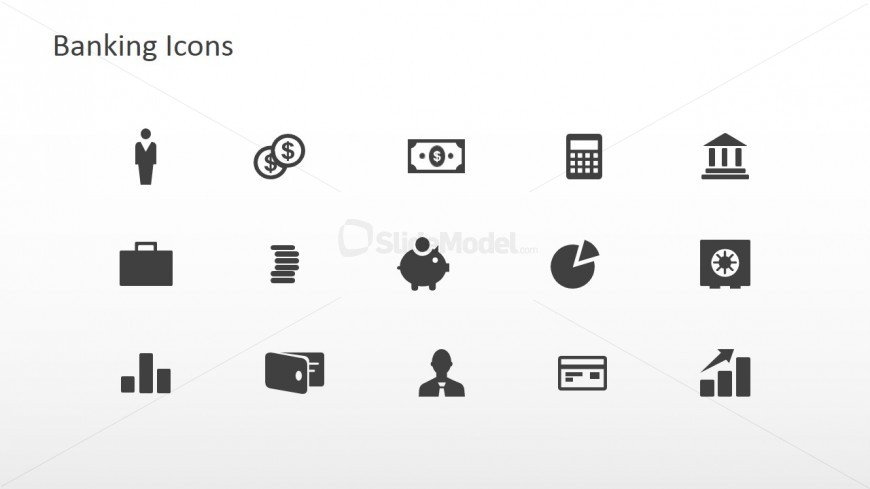 The banking icons for PowerPoint found on this slide design may be used as an introductory slide for a presentation involving banking institutions and their related elements. It may also be used as a source slide for illustrations to be placed in the following PowerPoint designs.
The Office template contains icons of a person, coins, dollar bills, calculator, bank, suitcase, stack of coins, piggy bank, pie chart, safe, bar graph, wallet, office worker, credit card, and another bar graph. All of these icons are colored in dark gray with a white background. All PowerPoint objects are 100% editable to suit the presenter's needs and preferences.
Return to Banking PowerPoint Template.