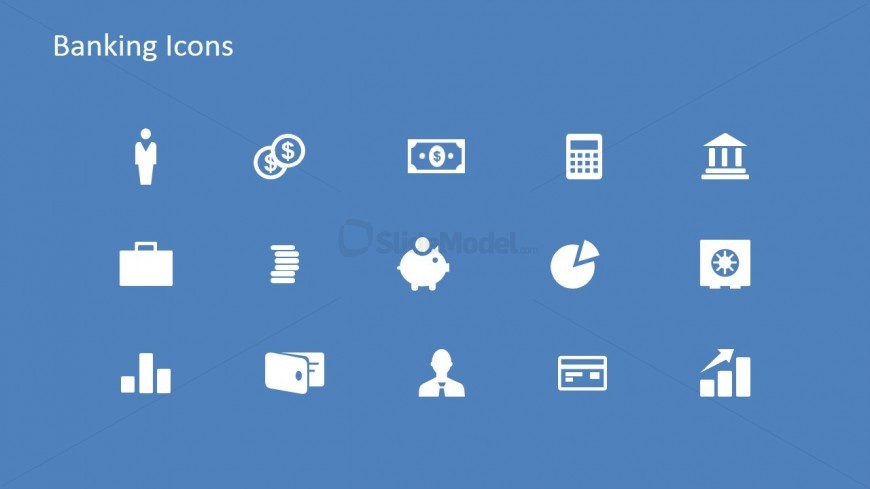 Featured on this Office template are generic bank icon clipart for PowerPoint, which may be used as an introductory slide for a business presentation involving banking. It may also be used as a source slide of clipart for succeeding PowerPoint slides.
The banking icons are found in white on a blue presentation background. The generic icons include, a person, coins, bills, a calculator, a bank, a suit case, stack of coins, a piggy bank, a pie chart, a safe, a bar chart, a wallet, an office worker, a credit card, and a progressing bar chart. The PowerPoint objects are 100% editable to suit the presenter's needs and preferences.
Return to Banking PowerPoint Template.