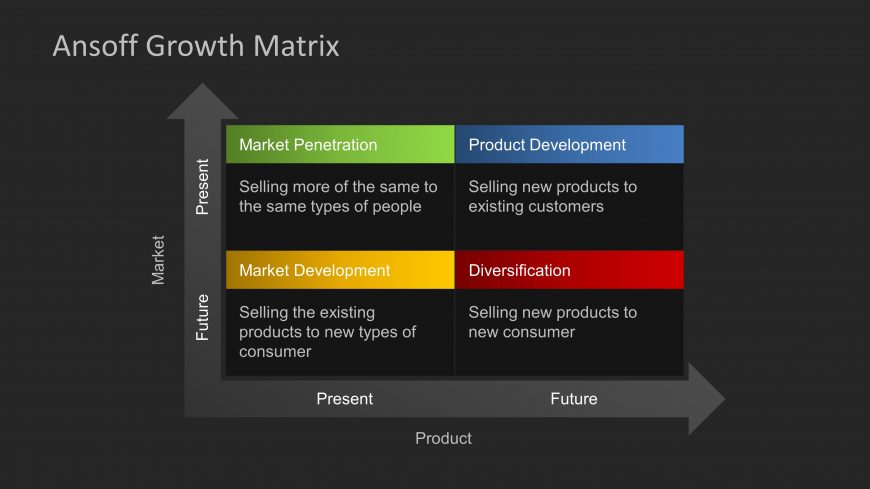 This presentation design features an Ansoff growth matrix for PowerPoint, which may be used to present different marketing strategies. The Ansoff growth matrix is shown as a rectangular diagram, divided into four quarters, labeled "Diversification", "Product Development", "Market Development", and "Diversification", along with their corresponding generic descriptions.
Each quarters has a header in a different color, green, blue, yellow, and red. It is also encompassed by an arrow set at a 90 degree angle to represent the future and present markets, and the present and future products. All PowerPoint objects are 100% editable to suit the presenter's needs and preferences.
Return to Ansoff Growth Matrix Template for PowerPoint.